Crunchyroll and Limited Run Games have announced a new Game Boy Colour game that will see Crunchyroll's mascot, Hime, race around in 1999 in a bid to avert the Y2K disaster.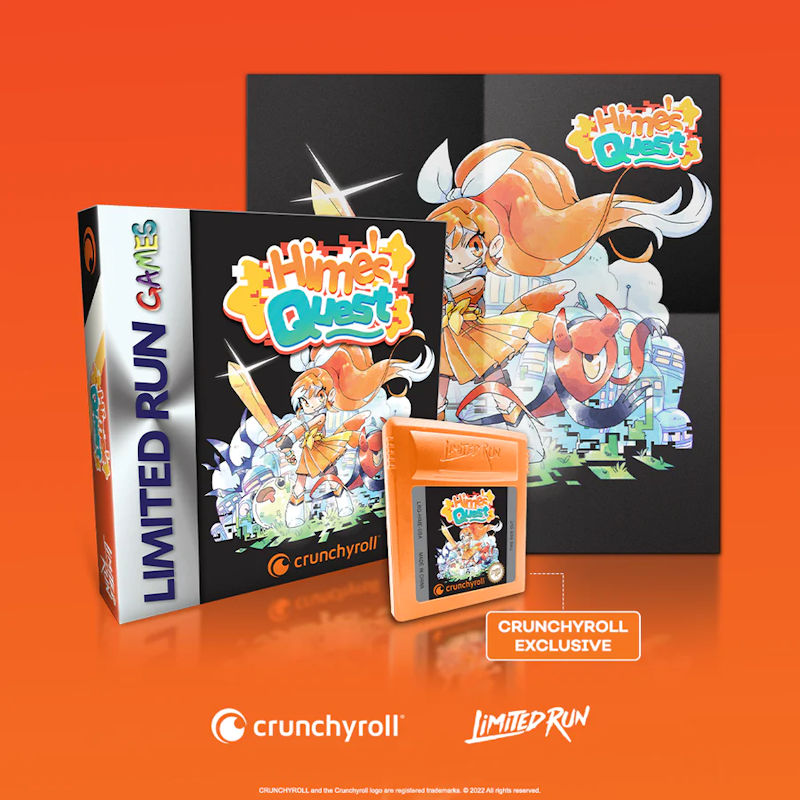 The game is described as follows:
Adventure through haunted forests, mirage-filled deserts and more in Crunchyroll-Hime's largest quest yet.


Hack and slash your way through dungeons and face-off against totally buggin fiends in league with Y2K.


Kick-back with Crunchyroll-Hime's friends in the anime club or pay a visit to spooky manga creator Junji Ito who is currently OBSESSED with spirals.


Some games let you pet the dog, this one lets you *try* to pet the cat. Can you succeed and give Crunchyroll-Hime's best friend Yuzu a pat on the head?


PLAY IT LOUD! with a chiptune soundtrack by future (time paradox averted) award-winning 8-bit composer and musician Protodome.
Available via Limited Run Games, you can also order the same but with an exclusive orange cartridge direct from Crunchyroll. There's not much to see by way of gameplay, but you can check out the very 90's trailer below: