ABYstyle Studio's officially licensed Super Figure Collection is a range of figures that celebrate the most popular Japanese Shonen series, and they've sent me Naruto and Kakashi to review. Naruto Shippuden has been a mainstay of the anime landscape for over 20 years, having successfully transitioned to a new generation with Boruto. The amount of love for the series has been universally overwhelming, making these two mainstays a solid choice to headline this franchise.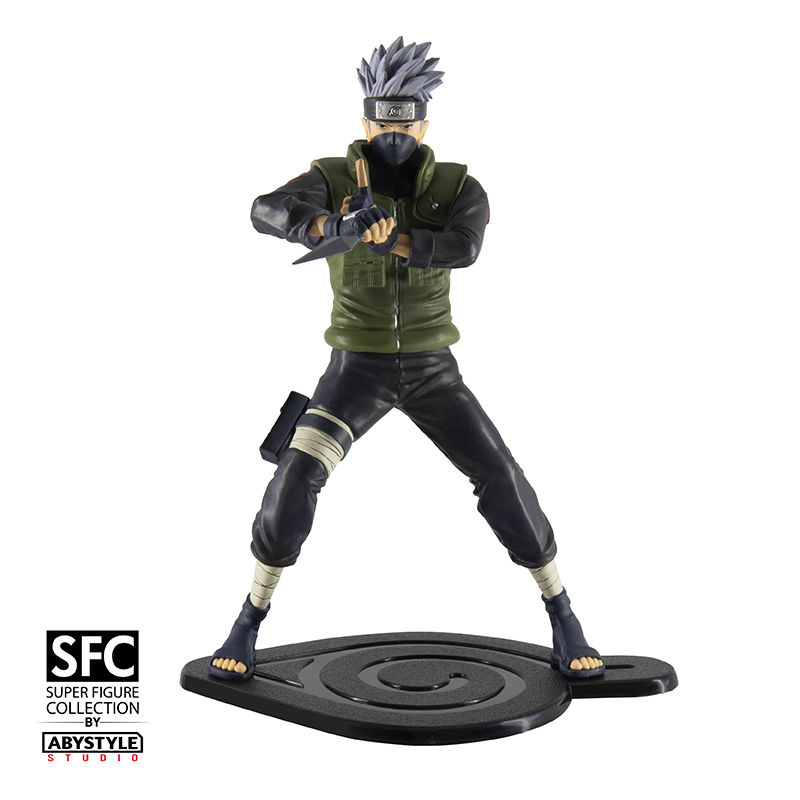 Looking first at Kakashi Hatake, the mentor for Team 7, there's a lot of good things going on. Firstly, the pose is iconic, kunai in one hand, the other fingers ready for a jutsu. The sculpt has some nice levels of detail, such as the pinching of cloth by the metal studs on his shoulders, fabric folds across the piece and even small details such as the scar by his left eye and the rivets in his headband medal all catered for. The additional fabric effect on his leather pouch, located on his rear, showed a surprising amount of care and attention. There are pegs on the stand for both feet, giving him a solid connection that lends to a pleasing feeling of quality.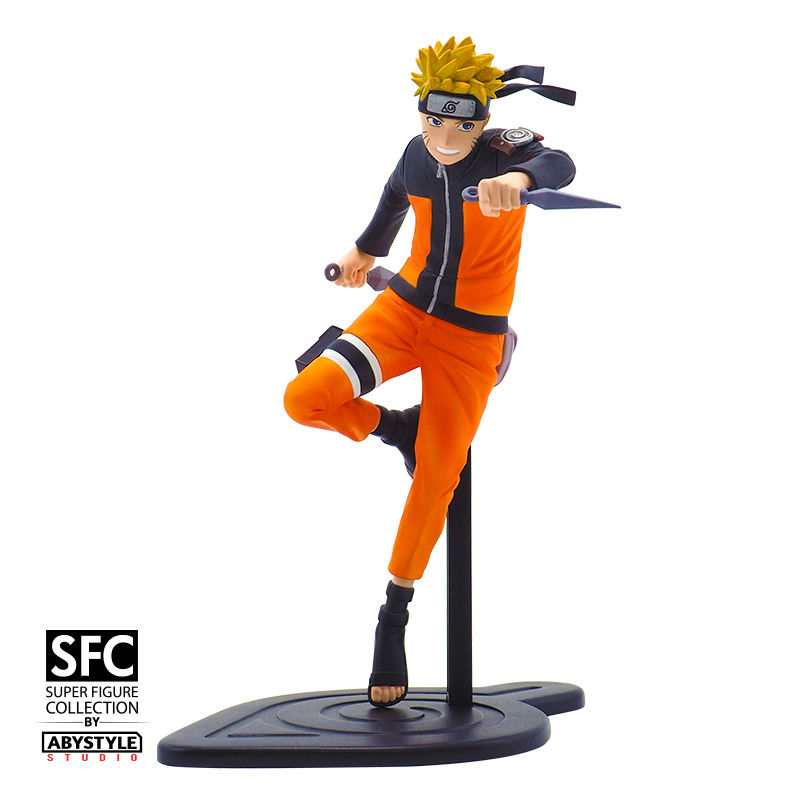 His charge, Naruto, comes dressed in his classic black/orange outfit, with metallic paint applied to his headband plate, zipper and shoulder detail. Like Kakashi, the sculpt has lots of excellent fabric details and a subtle wash that gives the piece some depth.
In terms of construction, the plastic has a solid feel, but has an element of give to keep items like the kunai and Naruto's flowing headband enough give so as not to be brittle. Most of the connections between moulded pieces is worked into the lines of the clothing, and I had to look pretty hard on both figures to find any joins that broke the sculpt.
The overall paint job for both pieces has a cel-shaded style, with line details added to Kakashi's bandages and the matte paint used on the hair to flatten the look, similar to NECA's popular cartoon Ninja Turtle line. Each comes with a stand, fashioned after the Leaf Clan , with a shiny sigil carved into the otherwise matte base. It's a lovely detail and far nicer than the standard shiny white base a lot of figures in this price-class would be shipped with. Unlike Kakashi, Naruto is held above his page by an inverted L peg, but it's stable and unobtrusive when on display.
Both figures retail for £29.99, which might seem alarmingly low compared to what we're used to in this hobby, but considering the level of detail in the sculpts, sharp paint application and inclusion of a subtle wash rather than flat colours, what you're getting is quite a bargain. I've seen a lot of anime statues in my 30+ years of covering Japanese culture, and I can safely say both figures punch well above their price class.
Overall, these are a lovely pair of figures, very reasonably priced and available on the high street from outlets like HMV and GAME, as well as directly from the company website ABYstyle.com.
The review samples were kindly supplied by ABYstyle Studio.