ABYstyle Studio returns with a statue featuring One Piece's Portgas D. Ace (aka "Fire Fist Ace"), a firm fan favourite and adopted brother of series protagonist Monkey D. Luffy. Adorned with his signature apparel, including his orange hat with happy/unhappy face googles, red beads and dagger, the figure has a surprising amount of detail for a shirtless guy in shorts!
As with their Naruto offerings, ABYstyle Studio have done a glorious job in capturing the essence of the character. Stood straight, his two fingers poking the brim of his hat while he moodily looks down creates a relaxed stance with a dangerous edge.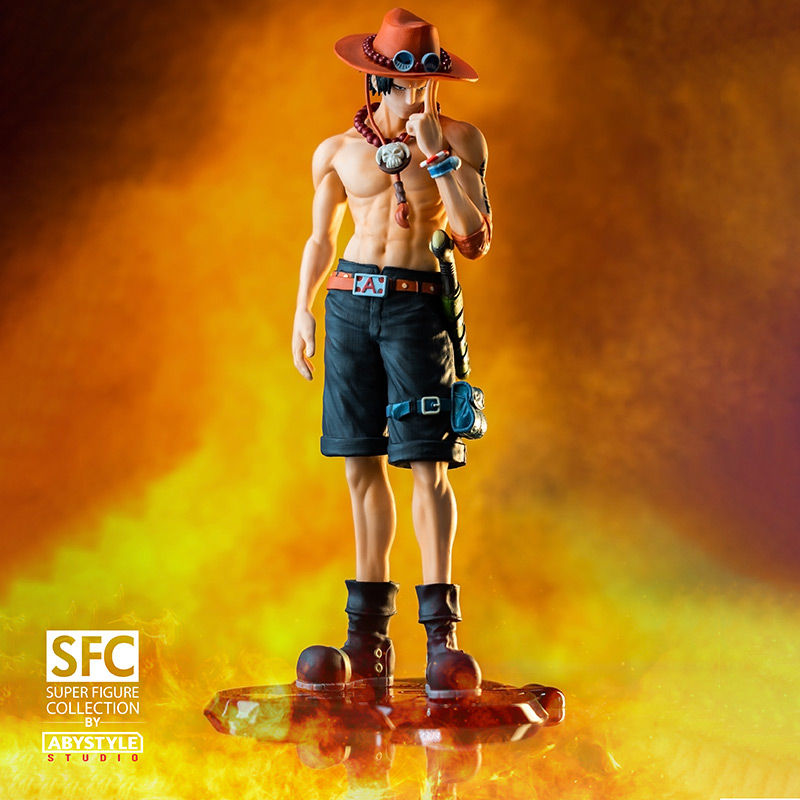 Looking at the sculpt in more detail, the tattoos on the arms and back are both present and very sharp, printed over some very nicely defined musculature - arms have good tone, the abs are present and correct and the skin-tone wash makes the body pop. I'm most impressed with the way in which the shorts have a texture to them, very fine vertical lines that give the impression of denim. As always, it's a level of detail that belies the price point.
The accessories are no less impressive - the strap for the hat, which comes together via a skull medallion, is a separately moulded piece, as are the beads that adorn his neck. The handle of Portgas' dagger has some simple paint apps with a textured handle and moulded straps across the scabbard. Finish it all off with a detailed pouch strapped around one leg, add some chunky boots and you have quite the striking silhouette.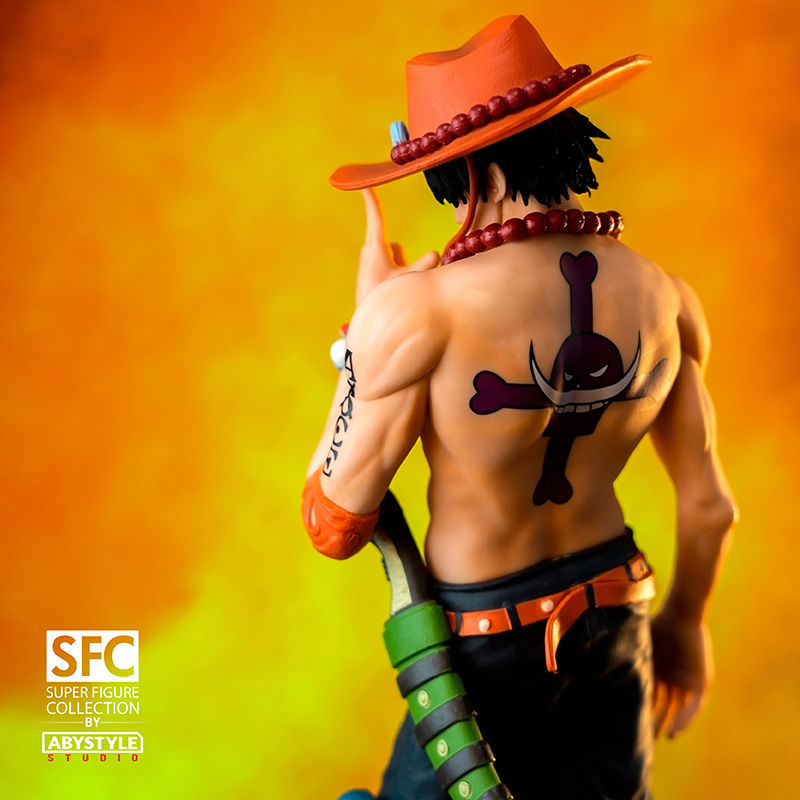 The stand is a single black piece in the shape of an ace, which has matte and glossy etched detailing to showcase his pirate signature in a subtle fashion. I like the fact that this style has been carried over from the Naruto figures to lend a feeling of design cohesiveness even across different properties (which is fitting given the number of crossover games the franchises appear in!).
It's a well detailed figure of a much loved character at a great price point. It's quite heartening to see that companies are responding to the market with quality offerings without charging £200+. While there will always be a place for super-premium figures, the hobby is for everyone and this is exactly what we need to share the love of the medium without breaking the bank.
This figure was supplied by ABYstyle Studio.