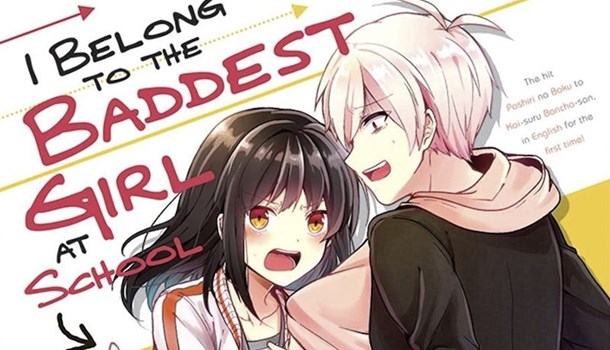 Interview with translator Emily Balistrieri
Written by Jamie Morris on 06 Sep 2021
---
The popularity of light novels has exploded in English-speaking territories over the past decade, with new (and often comically long) titles being announced by publishers every month. But the accessibility of these brilliant, bite-sized reads hasn't come out of nowhere – flick a few pages in and you'll find the name of the person who's painstakingly translated each word from its native Japanese to the English version you hold in your hands. Among these is Emily Balistrieri, who translates books like Kiki's Delivery Service and the Overlord series. We spoke to him about his work, the challenges of the translation process and a couple of his dream projects...
Firstly, thanks for agreeing to the interview – can you tell us a bit about yourself, and when and why you decided to work in translation?
Hi, thanks for the interest! I'm American but have been living in Tokyo for about eight and a half years. I've always had a strong interest in language, so it was hard to imagine doing much besides translation—it was picking the language that was harder. When I started college I was studying French, Russian, and Japanese at the same time, but I eventually realised most of the media (anime, manga, many videogames, Takeshi Kitano movies, Haruki Murakami novels) I was into had been translated from Japanese, so there seemed to be fun opportunities in that realm.
How do you approach each project - what's your process as a translator?
I get asked this a lot, and I never really know what to say. I'm always just trying to reproduce the vibes of the Japanese, so the approach doesn't change that much from project to project, but some (like Carlo Zen's The Saga of Tanya the Evil) are more research intensive, while the challenge to something like Kugane Maruyama's Overlord is keeping the character dialogue fun.
How subjective/objective would you say translation is?
Mm, I'd say by definition it's subjective. (I'm a translator, so I have a dictionary open at all times, haha.) Objective is "not influenced by personal feelings or opinions in considering and representing facts" so if we think of the "facts" as the Japanese text, then in representing them in English, it's almost entirely (style guides make some decisions, etc.) the translator's personal opinion on how to do that. And everyone will come up with something different.
Are there any examples of passages you've had to translate that were particularly difficult to convey in English?
I've been doing some philosophical essays (by Yoon WoongDae) lately that give my brain a real workout. But more generally, I think it can be a challenge to distinguish characters when in Japanese the distinction is something specific to the Japanese language, like talking in all katakana instead of hiragana script or using a specific accent. It's nearly impossible to be satisfied with Shalltear's dialogue in Overlord because she puts on (except sort of badly) these airs of an Edo-period Yoshiwara-district prostitute.
Do you ever discuss your translations with the original authors to clarify intent?
Whenever possible! It's often not when working on pop culture stuff, which is a shame, because it can be really helpful. I've worked closely with poet Bin Sugawara a couple times now, which is always really fun and interesting.
Is it more important to make translations as literal as possible, or to create a translation that's true in spirit to the original and as accessible as possible to an English audience?
A translation that is as literal as possible would make no sense. People who want to read Japanese should read Japanese. Literally the reason I learned Japanese was because I wanted to read Japanese, haha. It can be done!
Some novels, such as Kiki's Delivery Service, are much better known for their anime adaptations before they arrive in the West. Do you ever look to these for inspiration when translating something?
When a licensed subtitled adaptation exists I think it's pretty common to carry over proper nouns to keep things consistent for fans, but that's more of a necessity than inspiration. For Kiki, I specifically avoided the film (although I had seen it years ago) because I wanted to focus on Eiko Kadono's vision of the character and her world. Too many people give all the credit to Hayao Miyazaki when this is actually a whole series of books written by a woman about a witch her daughter drew!
You're the translator of the popular isekai series Overlord – what are your thoughts on the growth of the isekai genre in the West?
It's wild, and I'm always blown away to see more and more titles being licensed. But when I see people get fed up with tropes or cliched phrasing, I want to say to them, "You know light novels aren't the only novels in Japan, right?" And isekai isn't even the only light novel genre. But the bottom line is there is no reason to look to light novels for all your Japanese fiction needs. I'm hoping we can lure light novel readers into other genre fiction and so on.
On a more positive note, I was just saying this the other day, but the fact that we get so many things translated means the genre is mature enough that we get interesting takes like Ko Hiratori's JK Haru is a Sex Worker in Another World (tr. me) and Hirukuma's Reborn as a Vending Machine, I Now Wander the Dungeon (tr. Andrew Prowse). Not that you need to have read a ton of isekai stories to enjoy them, just that the frame of reference adds an extra layer of appreciation.
Which translation project has been your favourite to date?
Tomihiko Morimi is one of my top three Japanese authors, so it was a supreme honor and a lot of fun to translate The Night is Short, Walk on Girl.
Which anime/manga/light novel (that you haven't translated) is your favourite?
I mean...Cowboy Bebop, haha. But more recently, I keep meaning to read more of The Faraway Paladin (by Kanata Yanagino, tr. James Rushton). I read the first one in Japanese and really liked it. I'm also a huge fan of Wonder Cat Kyuu-chan (by Sasami Nitori, tr. Alethea & Athena Nibley). Been reading it in Japanese, so it's great to finally see an English release.
With Japanese pop culture becoming increasingly prevalent in the West, how important do you feel your role is in translating these properties into English – is it a lot of pressure?
Yeah, it's always lot of pressure to be entrusted with someone's work. Certainly art can be praised in spite of its translation, but that's kind of tragic in its own way.
One obvious way to look at it is recognition for the creator through prizes. A few years ago, I translated Cocosola's adventure game The Witch's Isle, which went on to win the award for Excellence in Storytelling at the 14th International Mobile Gaming Awards. Obviously "storytelling" is not just the text in a videogame, and it's not me winning the prize, but as story-driven game with lots of text, it would be very hard for it to win an international award without an English translation. (You hear this argument all the time for Nobel Prize authors being translated, but it applies to everything else, too. No Eisner nominations for manga that doesn't get translated, etc.)
Then, on a separate note that has to be mentioned, in the otaku space, specifically, there is extra pressure because most popular things have been pirated and translated already, so many projects come with fans already, and the fans sometimes come with expectations. For instance, I'm a little nervous about I Belong to the Baddest Girl at School (by Ui Kashima) because it seems like everyone has read it already...
What's an untranslated book or series you'd like to translate into English?
So many. So to go with my comments above, I'll mention a couple titles I think otaku zone readers would be interested in that are not light novels or manga. First, Mikoto Mashita's #Yuriatokakurenbo (#HideandseekwithYuria) is a Mephisto Prize–winning debut about where the underbelly of the idol industry and the dark side of social media collide. Second, Hiroka Yamashita's Dōru (Doll) is a Bungei Prize–winning debut about a middle-schooler who buys a sex doll. Also quite dark!
Do you have any advice for budding translators?
Study English (or whatever your target language is), too! The translator isn't the author of the book, but they write it none the less, so it doesn't matter if you understand the source Japanese perfectly if you can't write in the target language.
Thank you for your time!
Thanks again!

About Jamie Morris
---
Jamie is an avid fan of East Asian culture whose main areas of interest include kaiju movies, coming-of-age anime and sprawling adventure manga. His first exposure to anime was the original Pokémon series, before graduating to Naruto as a teen.
---