Netflix has announced a new anime series, Godzilla: Singular Point, to be written by acclaimed Japanese Sci-Fi novelist Toh Enjoe, who aside from his novels which include Empire of Corpses, and the Philip K Dick Award-winning Self-Reference ENGINE, has also written two episodes of the popular Space Dandy.
Music for the series will be composed by Kan Sawada (Grave of the Fireflies), character designs will be provided by Kazue Kato (Blue Exorcist) and Studio Ghibli animator Eiji Yamamori (Howl's Moving Castle, Spirited Away) will work on kaiju designs.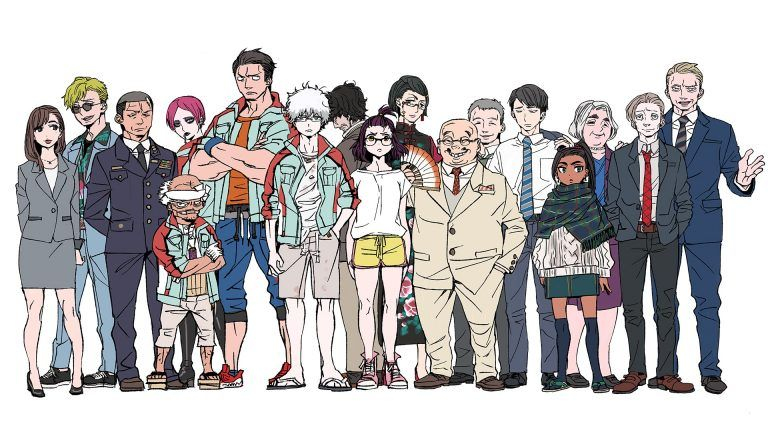 Character designs by Kazue Kato
Directorial duties will fall on Atsushi Takahashi, who also directed Doraemon the Movie and Blue Exorcist.
The animation will be a mix of traditional and CG animation, with Studio Bones (My Hero Academia) partnering with Studio Orange (Land of the Lustrous and acclaimed Netflix Original, Beastars).
The new series will be unconnected to the previous animated trilogy of movies that were made for Netflix, so it will not be bound by their continuity.
There's a lot of talent going in to this series, which will premiere next year in 2021.