Ever since Netflix revealed its cast photographs for their upcoming Cowboy Bebop live action series, the internet has been on fire regarding Faye Valentine's costume reveal. Many fans were not happy with the changes, which prompted the actress, Daniella Pineda, to take to social media and deride the criticisms of her costume and, strangely, her own appearance:
"First, I wanted to apologize to the fans that I did not anatomically match the Faye Valentine character. Six foot, double-D sized breasts, two-inch waist. You know, they looked everywhere for that woman and they couldn't find her, it was kinda weird. So they just went with my short ass, I know, am I right?"
This in itself is a bit odd given that the description doesn't match Faye Valentine's character design, who clearly doesn't have a two-inch waist and is officially 5,5". To be honest, most of us at UKA thought she looked like a great match for the character.
On the costume:
"You know, we tried, but doing stunts in tissue paper, things disappear, they rip, sometimes just got lost… Anyway, like I was saying, that original costume, they made a couple of them, but like I said, they got sort of slurped up in my various crevices, never to be retrieved again, so we needed to build something that could withstand the test of time."
This despite decades of cosplayers reproducing the outfit pretty successfully. Then of course, the picture of Ms Pineda wearing an outfit almost identical to Faye's appears, from another TV series called "The Detour" in 2016. This appears to contradict her reservations and arguments regarding "practicality" and has been seized upon by those unhappy with her comments.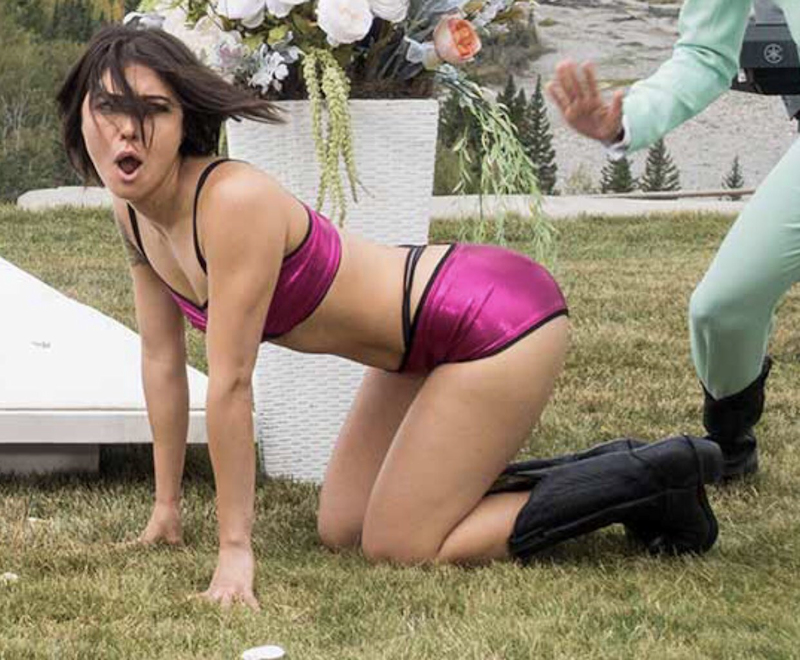 The fact is, this was never going to be a straight adaptation of the show. Actor John Cho, who plays Spike Spiegel, is already 20 years older than his anime counterpart. From his interview at Vulture:
I was like, we're not gonna just remake each episode, are we? I didn't want to re-stage everything exactly frame by frame. I didn't want to do that artistically, and I also thought that that was a recipe for encouraging unflattering comparisons. How could you do it better? You can't.
Equally, original series creator Shinichiro Watanabe is credited as Creative Consultant, but seems unsure as to whether his notes will be actioned. In an interview conducted at MCM Expo in London, 2019, he made it clear he had no time for active involvement in the project, citing Carole & Tuesday as his main focus. At the time his involvement amounted to "praying that it is going well".
It's clear that, for good or ill, the series will be taking its own direction without the involvement of the original creator, and that it will bear little real resemblance to the source material. Thankfully, no matter how the Netflix project goes, we still have the anime to enjoy.