Seven Seas announced a slew of new manga and light novel titles this week - check out the full list below: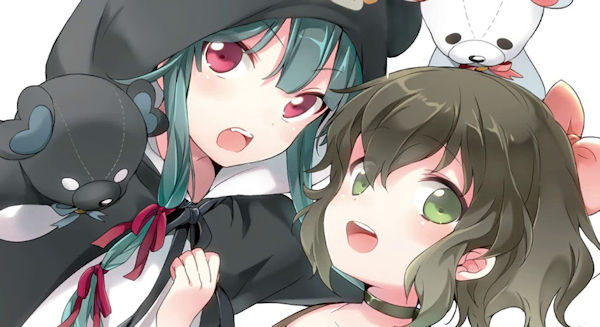 Kuma Kuma Bear
Kuma Kuma Kuma Bear light novels and manga series by Kumanano, 029, and Sergei: the tale of a girl transported into her favorite video game world equipped with her magical bearsuit!
Fifteen-year-old Yuna prefers staying home and obsessively playing her favorite VRMMO game to doing anything else, including going to school. When a strange new update gives her a one-of-a-kind bear outfit that comes with overpowered abilities, Yuna is torn: the outfit is unbearably cute, but too embarrassing to wear in-game. But then she suddenly finds herself transported into the world of the game, facing down monsters and magic for real, and the bear suit becomes the best weapon she has!
Release Date: May 12th 2020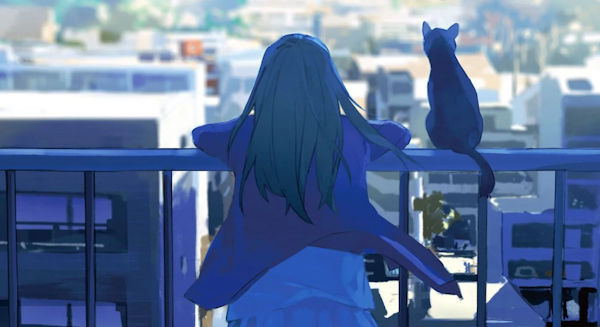 I had that same dream again
An unhappy girl who engages in self-harm, a high schooler ostracized by her classmates, and an old woman looking to live out her twilight years in peace–what could three such different people have in common? That's what grade schooler Nanoka Koyanagi is trying to find out. Assigned by her teacher to define what "happiness" means to her, Nanoka tries to find her place in the world by exploring her relationships with these three strangers, and through them, comes to know herself. Seven Seas is proud to be releasing this novel by Yoru Sumino, the novelist of the hit I Want to Eat Your Pancreas and the upcoming At Night, I Become a Monster, as well as the manga adaptation with art by Idumi Kirihara, the same artist who adapted the manga version of I Want to Eat Your Pancreas.

Release Date: July 7th 2020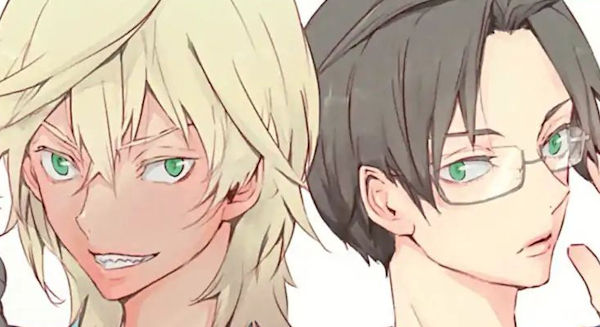 Sarazanmai: Reo and Mabu
Reo and Mabu, supernatural cops and agents of a certain empire, are surprised to find a baby lying on a plate in the street! They take her in as they search for her parents, but their bizarre lives keep leading them in wild directions. Strangely, this baby–whom they name Sara–seems to have supernatural powers as well…and these two men are starting to love her as if she were their own.
Release Date: May 12th 2020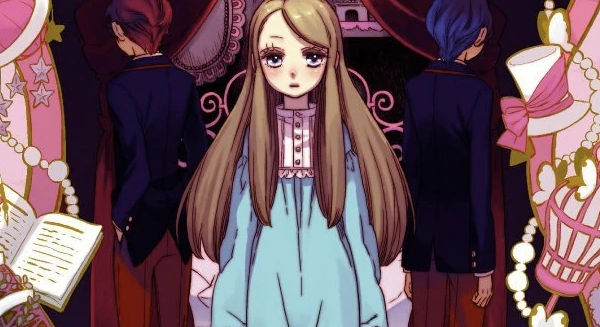 Penguindrum
Twins Kanba and Shoma live with their terminally ill little sister, Himari. One day, they visit the aquarium, a place full of warm memories for Himari, but she suddenly falls ill—and dies! At that very moment, a voice cries out, "Survival Tactic!" and Himari, wearing a penguin hat, comes back to life…?! After licensing the PENGUINDRUM manga series earlier this year, Seven Seas is excited to bring the fans another iteration of this intriguing series.
Release Date: May 19th 2020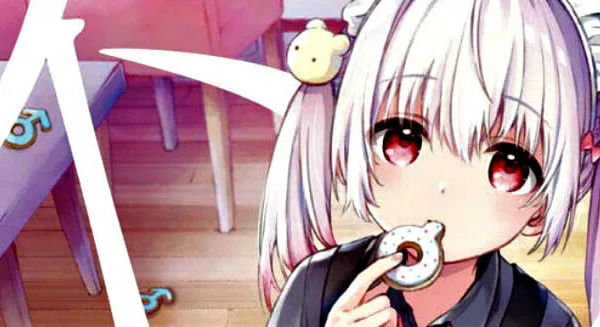 Love me for what I am
Mogumo is a cute but lonely high school student who just wants a few loving friends. Fellow student Iwaoka Tetsu invites Mogumo to work at his family's café for "cross-dressing boys," but he makes an incorrect assumption: Mogumo is non-binary and doesn't identify as a boy or a girl. However, Mogumo soon finds out that the café is run by LGBT+ folks of all stripes, all with their own reasons for congregating there. This touching manga explores gender, gender presentation, and sexuality from many different angles, including the ways people are pushed to conform in a world that doesn't understand them…until the world begins to learn, one person at a time.
Release Date: June 2nd 2020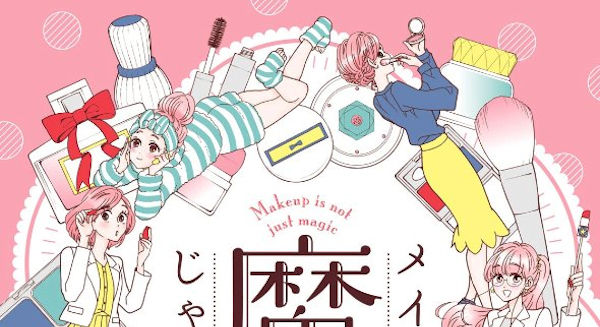 Make up is not (just) Magic
Makeup is Not (Just) Magic: A Manga Guide to Cosmetics and Skin Care by Rotta Ikumi, an easy-breezy makeup tutorial in manga form!
A young woman feels intimidated by the world of makeup, but she's in luck–a glam friend is willing to walk her through it. Join these two women as they explore the fundamentals of makeup, which will help you develop your own signature style! The perfect how-to book for fans of makeup tutorials online.
Release Date: May 26th 2020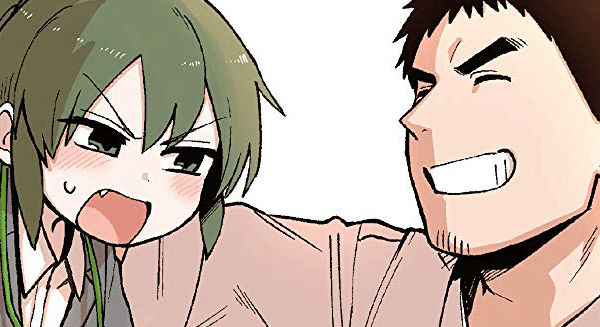 My Senpai is Annoying
Igarashi is a hardworking young office lady. Takeda, the senpai above her at work, annoys her constantly–and yet she finds herself growing closer to him. Every day is filled with comic mishaps and romantic moments as Igarashi tries to balance work, life, and love. This full-color manga–which started its life as a webcomic–is sure to charm audiences of workplace comedies like Aggretsuko and The Office!
Release Date: May 5th 2020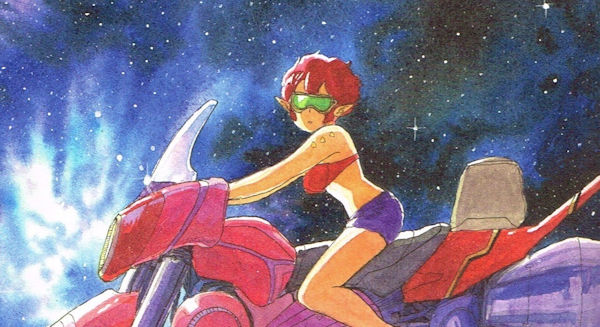 Sazan & Comet Girl
Sazan, a young man from Earth, works on other planets and has seen his share of galactic oddities. But when he meets Mina, a red-headed girl who zooms into his life on a space scooter, he knows he's run into someone special. Mina contains shocking power within her body–a power coveted by space pirates who hope to steal it from her. Mina zooms out of Sazan's life almost as quickly as she arrived, but Sazan is determined to find her again…no matter how far he has to chase her across the galaxy. This spectacular full-color manga–an homage to energetic space operas of years past–is entirely contained in this 500-page omnibus. Nominated for the Manga Taisho Award in Japan!
Release Date: May 26th 2020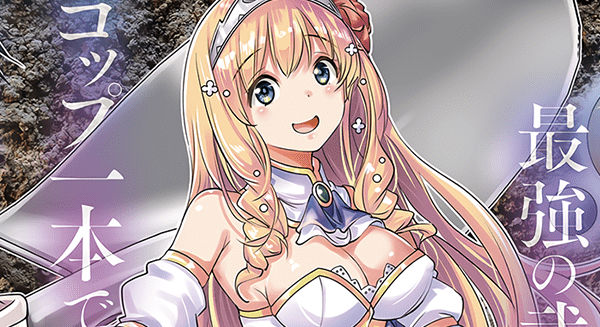 The Invincible Shovel
Alan is the strongest miner in the world, able to reduce mountains to rubble with simply a swing of his trusty shovel. But when Princess Letitia begs him to escort her on a quest to save her kingdom from an invading demon force, he agrees to leave his solitary mountain abode and venture forth, on one condition: she must help him find a successor to train. In this hilarious fantasy tale for fans of RPGs, evil doesn't stand a chance against the mighty power of the shovel!
Release Date: May 19th 2020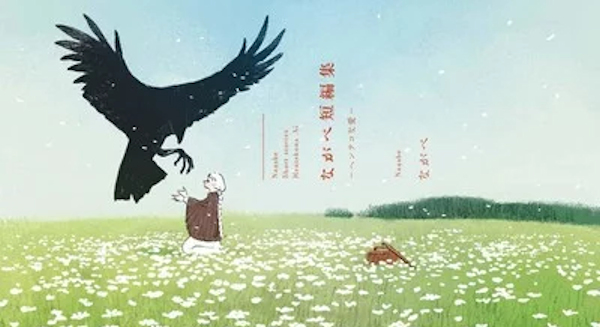 Love on the Other Side
Love comes in many forms. A magnificent bird comforts a struggling girl; a vampire waltzes with a young lady at night; a blind girl lives with a "monster" when there is more than meets the eye. This six-story manga collection by masterful manga creator Nagabe explores fascinating relationships that refuse to be confined–perfect for fans of Nagabe's bestselling works The Girl From the Other Side: Siúil, a Rún and The Wize Wize Beasts of the Wizarding Wizdoms.
Release Date: June 16th 2020