It'll come as no surprise to those with an eye out for news but Third Window Films have officially announced (and dare I say have available for pre-order) their first releases for 2023, and it's an electrifying (it had to be done) Sogo Ishii (now Gakuryu Ishii) double bill of Electric Dragon 80000v and Punk Samurai.
Electric Dragon 80000v hits us March 6th, Punk Samurai a week later on March 13th.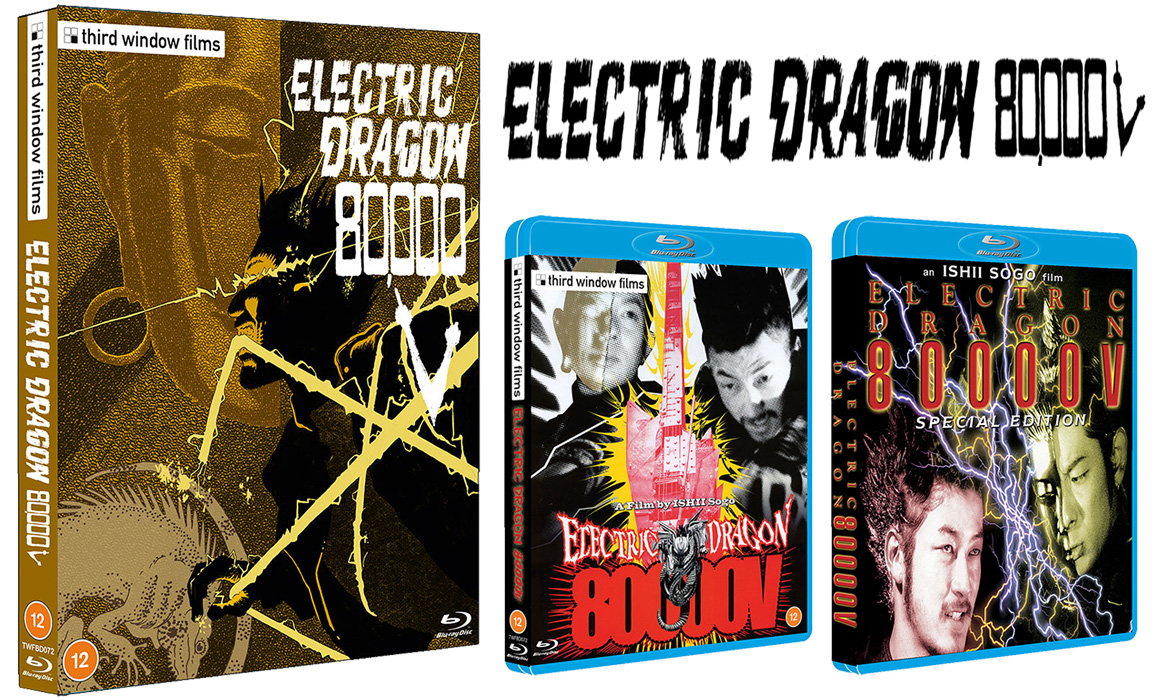 Electric Dragon 80000v:
As a child, Dragon Eye Morrison undergoes electro-shock treatment for his aggressive behavior. The levels of sheer energy absorbed by his body over the years allow him to channel and conduct electricity. Now an adult, Morrison works in the city as a reptile investigator and has learned to channel his rage through the performance of aggressive guitar-based noise. Meanwhile, Thunderbolt Buddha, a TV repair man turned vigilante, who has the same electro-conductive powers after a childhood accident, goes after crime bosses and gangsters. When both men learn of each other's existence, Thunderbolt Buddha challenges Morrison to a final showdown on the rooftops of Tokyo.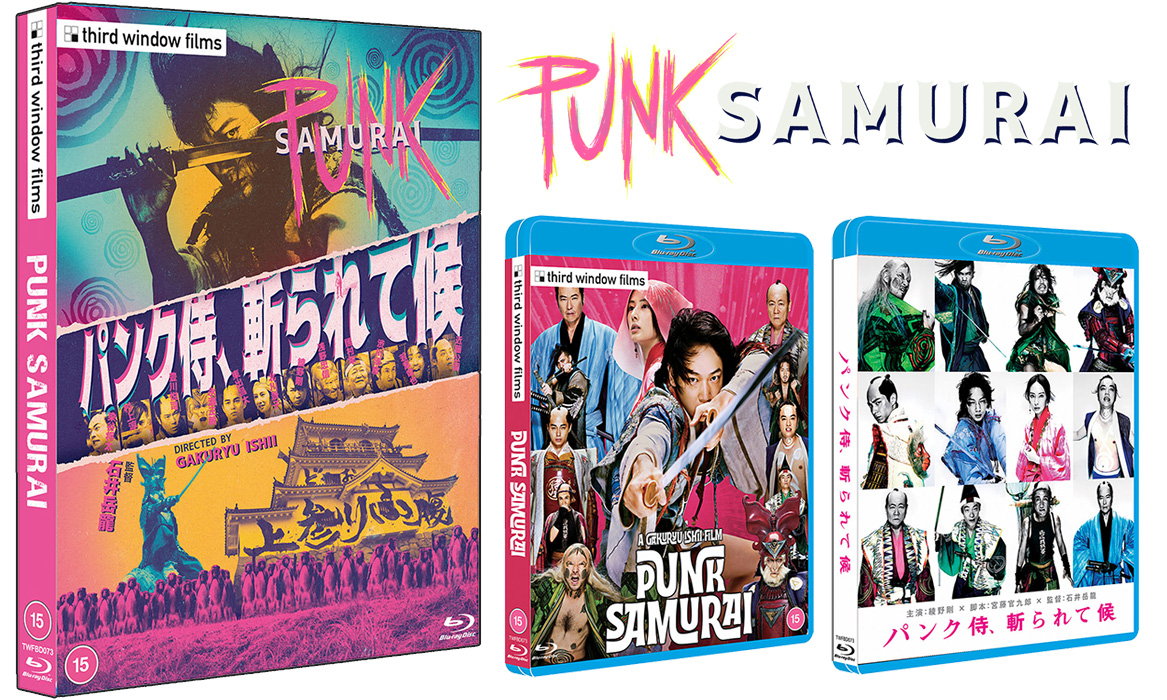 Punk Samurai:
In search of employment and a permanent position and having committed murder the ronin Kake Junoshin tells the Kuroae clan that a religious cult is aiming for their destruction. This gets him in, but he is soon disproved and arrested. Given the death sentence and awaiting death he has to be quick on his feet and figure out a way to get himself out of the hole. Then the resurrection occurs.
Electric Dragon 80000v is limited to 1500 copies and Punk Samurai to a 1000 so get yours in now.
Synopses courtesy of, and shamelessly copied from, Third Window Films.