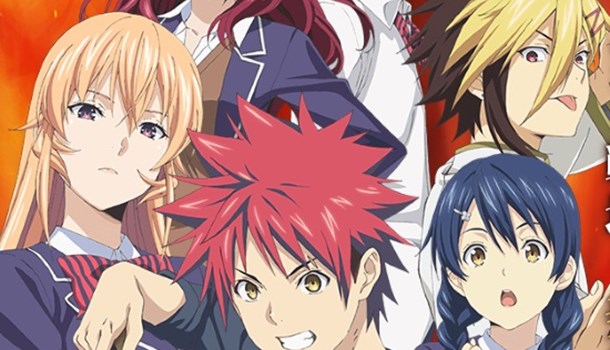 Autumn 2017 anime preview
Written by Dan Barnett on 29 Sep 2017
---
So, it's September and the sun is gone once again. Winter is coming and UKA is prepping for snow. However, before that there's Halloween, fireworks, our prestigious awards podcast to record and...and… oh no. The current season is over!
That means it's time for us to dive into the murky waters of the new season, to try and figure out what's going to be worth your precious viewing time. We promise to try not to get things horribly wrong (look, we're sorry we said Chronos Rulers was going to be one of the big shows last season, OK?). So, anyway, here come the slew of new shows, many of which are sequels about to take the season by storm (in theory).
Ame-con!!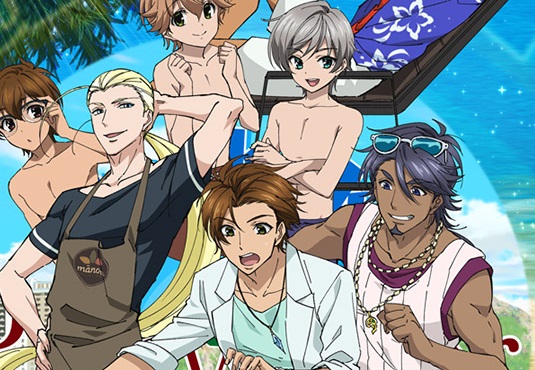 Japanese Air Date: October 2017 - http://www.rainycocoa.jp/anime/index.html
That's right, one of the UK's biggest anime conventions now has it's own show!... What's that? That's not what this is? So what then…? Rainy Cocoa?
Ahem… After going Hawaiian last season Rainy Cocoa returns to bring you more of the trials and tribulations of Nozumu Tokura, as he works for a chain of coffee shops.
Should I watch this? Probably not, if we're honest. Given that the UK release of the first season of this show was scrapped, after only revieving a miniscule number of pre-orders. If you're an avid fan of the previous seasons then you'll already be on board, if not there are plenty of other choices this season.
The Ancient Magus Bride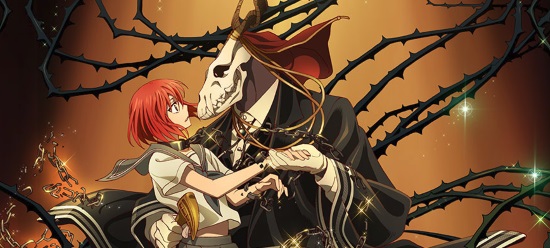 Japanese Air Date: October 2017 - http://mahoyome.jp/
When Chise is rescued from her life of misery after being purchased at a slave auction - by a mysterious man with a beast's skull for a head - her life begins to take a turn she could never have expected.
Should I watch this? You may have already seen some of the prequel films, which have been shown on Crunchyroll. If so, you'll likely already be onboard for this. Though even if you haven't, the great character designs on display here will make it difficult to resist at least giving it a try - if only for an episode or two.
Anime-Gataris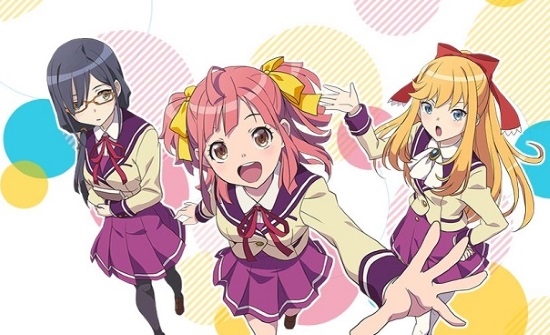 Japanese Air Date: 08 October 2017 - http://animegataris.com/
Minoa Asagaya joins her school's anime research society in this new slice of life comedy.
Should I watch this? A slice of life show about an anime research society, in an all-girls school. Well, here's hoping that the comedy is solid, since the whole trope of "girls being into something people in Japan mostly associate with boys" has been done to death. It doesn't really work here in the west, in our more enlightened times (as anyone who's been to an anime or gaming convention will be able to tell you, for example this years Thought Bubble had roughly 50% female attendance). Still, the animation looks rather nice and the character designs are cute, so there could be something here if it can make us giggle!
Black Clover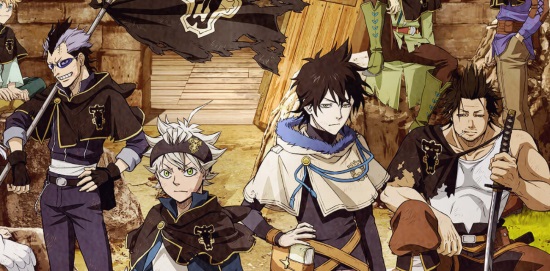 Japanese Air Date: 04 October 2017 - http://bclover.jp/
Asta wants to become the greatest mage in the world, but unfortunately for him he doesn't actually have any magic to speak of. At least he doesn't until an attack reveals he has more power than he's let on. Yup, that old trope is back!
Should I watch this? If all the stars align then this could be a pretty neat show - certainly the trailer is pumping out overly dramatic music to show how full-on the series is going to be. However, this is an adaptation of a long running shonen jump series: It could be a great, tightly written, action series or we could be looking at great gaping voids of filler arcs. Only time will tell.
Blend S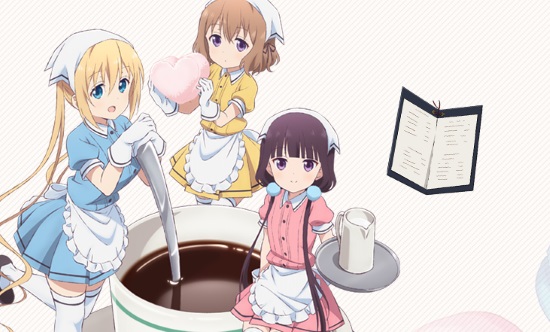 Japanese Air Date: 08/10/17 - http://blend-s.jp/

When Maika gets a new job as a waitress she doesn't expect the cafe to have such specific expectations of its staff. Each waitress is assigned a specific 'attribute', which they must play up to the customers, and Maika has the misfortune to be assigned 'extreme sadist'. Yeah...
Should I watch this? This is all going to depend on just how the concept is played off, as the series trailer shows this to be a very light-hearted comedy show. With a set-up like this a little subversive, or risque, humor could go a long way into making this a memorable show.
Blood Blockade Battlefront & Beyond
Japanese Air Date: 08 October 2017 - http://kekkaisensen.com/
It is the return of the Alliteration Anime! The members of Libra return once more to the twisted alternate reality of Hellsalems Lot, to keep the demons and humans from each other's throats.
Should I watch this? The first season was pretty solid, so if you liked it then you'll be more than happy that the gang's all back. Although, it would be nice to get an unbroken run this time please Bones, rather than having to wait months for the season finale!
Boku no Kanojo ga Majime Sugiru Shojo Bitch na ken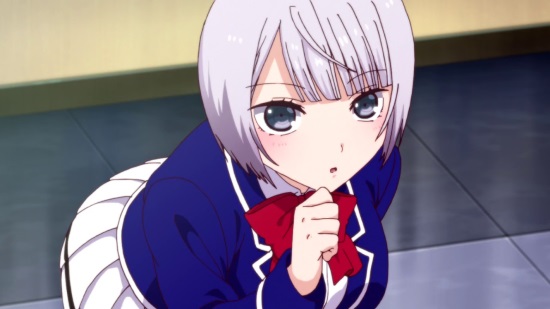 Japanese Air Date: 11 October 2017 - http://majimesugiru-anime.jp/
When Haruka confesses his feelings to the class representative he's more than a little surprised when she accepts. Even more surprising is her tendency to take the most innocent of activities and make them much more sexual in nature, all without a clue as to what she's doing!
Should I watch this? Well, if you like your romcom's laced with a ton of not-so-subtle innuendo, then you're in luck. My gut feeling is that the gag is probably going to wear thin sooner, rather than later. It doesn't look like the series is going to have enough story (or fan service, if that's your thing) to go the distance, so we think this one might not be one for most people.
Cardfight Vanguard G: Z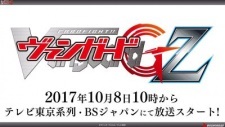 Japanese Air Date: 08 October 2017
It's the new season of Cardfighter Vanguard, and it must be a super-awesome top-secret storyline as we can't seem to find any other information!
Should I watch this? Well, let's face facts - there are fans of the series who will already know if they want to watch this. The rest of us probably don't have the time to watch the 300-odd episodes that precede this season in order to catch up...
Cinderella Girls Gekijou 2nd Season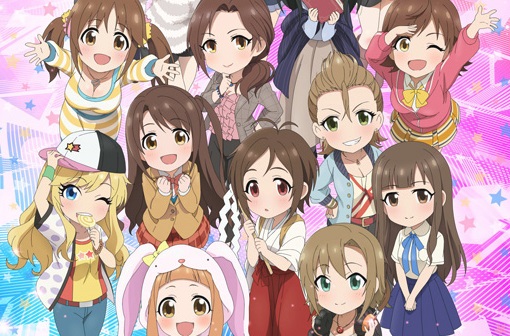 Japanese Air Date: 03/10/17 - http://cingeki-anime.com/
Idolm@sters gag spin-off series returns for another run, with the Cinderella Girls cast.
Should I watch this? If you loved season 1 then you'll be onboard for more of the same. If not, well... you won't.
Classicaloid 2nd Season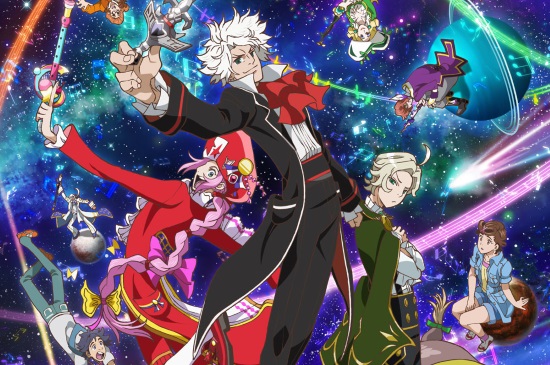 Japanese Air Date: 07/10/17 - http://www.classicaloid.net/

The gang's all back as the bonkers series returns with more hijinks from modern incarnations of history's famous composers.
Should I watch this? If you loved season 1 then this will be right up your alley, especially if season 2 can match the first seasons fantastic soundtrack.

About Dan Barnett
---
Dan first encountered anime at the ripe old age of six with a VHS copy of Laputa. Ten years later he re-discovered it in Robotech and overnight a DVD collection was born.
---