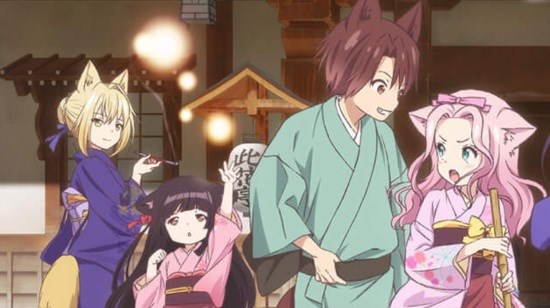 Author: Dan Barnett
---
Dan first encountered anime at the ripe old age of six with a VHS copy of Laputa. Ten years later he re-discovered it in Robotech and overnight a DVD collection was born.
---
Autumn 2017 anime preview - Page 3
Houseki no Kuni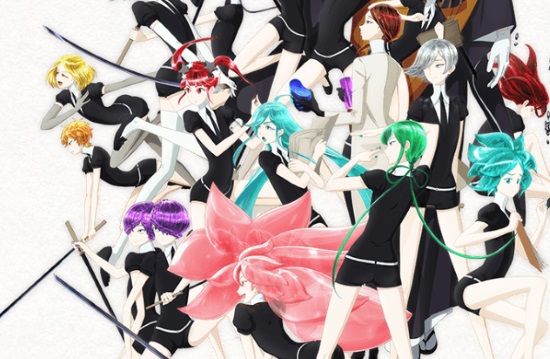 Japanese Air Date: 07 October 17 - http://land-of-the-lustrous.com/

In the future 28 beings called 'gems' come into existence, and are thrust into a war against the moonfolk - who would turn them into jewellry. Phosphophyllite, the youngest and weakest of the gems, is assigned to write a history of the Gems to survive them should they fail in their struggle.
Should I watch this? Wow. Ok the CG isn't perfect here but...wow. The concept is pretty original, the visuals are striking and the animation looks pretty good. This is definitely one to watch this season.
The Idolm@ster: Side M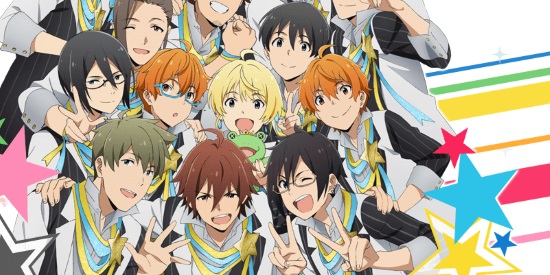 Japanese Air Date: 07 October 2017 - http://imas-sidem.com/

Now it's the boys turn, as the super-popular idol franchise introduces a new series. This time it's based around an all-male idol team aiming to make it big in the industry!
Should I watch this? Both the previous series have thrived by making good use of their array of great characters and charming plotlines, so I have high hopes that this will be more of the same. Although living up to the original team, and the Cinderella Girls, is going to be a big task. Definitely going to be worth a punt!
Imouto sae Irebi Io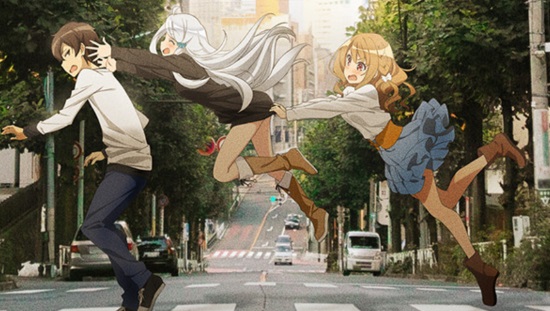 Japanese Air Date: 08 October 2017 - http://imotosae.com/

Itsuki is a light novel author specializing in stories about younger sisters, and wants to create the ultimate little sister character. However he's about to have a little bit of a shock where his younger brother is concerned….
Should I watch this? Erm...Ero-manga Sensei failed to reinvigorate the 'little sister' craze, which was prevalent a few years ago. Thankfully it more or less proved that the trope had run it's course. I seriously doubt that this is going to be a follow-up act to defy the trend, and is more likely to be the final nail in the imouto coffin (We can hope - Ed.).

Infini T Force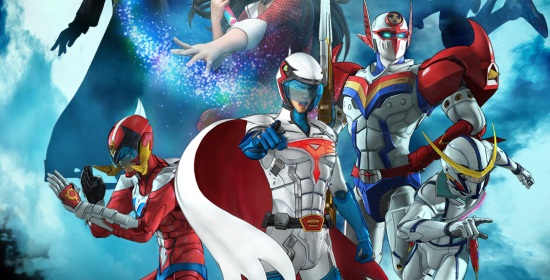 Japanese Air Date: 04 October 17 - http://www.infini-tforce.com/

An all new team-up anime to celebrate the 55th anniversary of Tatsunoko Productions. Uniting Casshern, Gatchaman's Ken, Polymar from Hurricane Polymar and Tekkaman from Space Knight Tekkaman; as they seek to protect a young girl from those who would harm her.
Should I watch this? On one hand this couldn't look much worse, given that the whole thing has been done in cheap CGI which looks like a videogame cutscene from a decade ago. It's central plot device appears to be a giant magical pencil (no prizes for guessing how that's going to figure into the plot), and half the big crossover characters havn't made it outside Japan much if at all.
However, this is also a must watch for this season. Why? Because of what it represents: Every anime fan's dream, characters from different shows teaming up together. It's not the first time it's happened, Lupin and Conan have been chasing each other for a while now after all. Just imagine how amazing it could be if this does well? The potential for crossovers are endless, but only if this kind of show performs well enough for the studios see how much money can be made. (I just think of the Jetsons meet the Flintstones - Ed.)
Inuyashki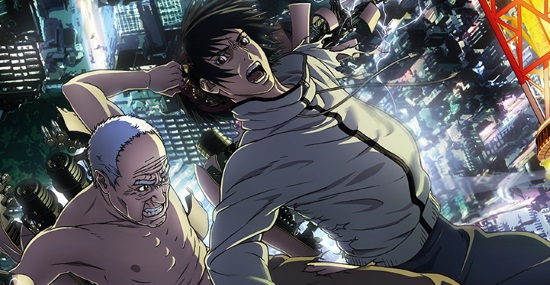 Japanese Air Date: 13 October 2017 - http://www.inuyashiki-project.com/
Two men are hit by a strange light from the sky, each is transformed into a cyborg with incredible power. However, whilst one seeks to use his power for the good of those around him, the other turns to evil in this adaptation of the manga, from the author of Gantz.
Should you watch this? Absolutely! Inuyaski is a brilliant little manga series that, whilst it never quite pushes the boundaries as much as it needs to, is nevertheless a great story featuring some truly fascinating characters.
Itsudatte Bokura no koi wa 10 Centi Datta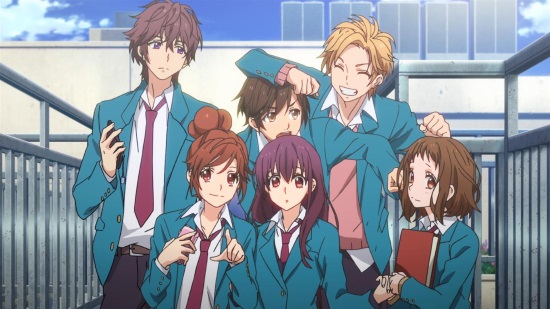 Japanese Air Date: 25 November 2017
Adolescent romance is the theme here with this new series from Lay-deuce, based on a series of Vocaloid songs.
Should you watch this? This is also the sequel to a film released last year in Japan called the Moment You Fall in Love, but sadly I can't even find a trailer to get a better idea of what this might be like. It's scheduled pretty late in the season though, so I wouldn't hold my breath for it being a top tier show.
Just Because!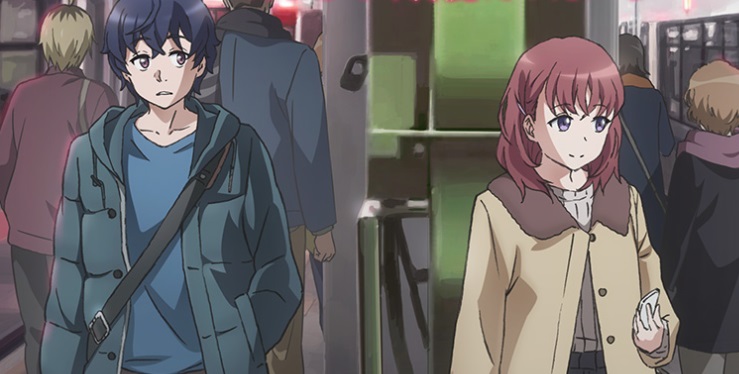 Japanese Air Date: 05 October 2017 - http://justbecause.jp/

A group of students preparing to graduate high school find their routine lives thrown out of whack with the arrival of a new transfer student.
Should I watch this? Hard to say really. The animation looks pretty nice, though the character designs may take some getting used to. Still, this looks like it'll be a pretty heart-warming romantic drama.
Juuni Taisen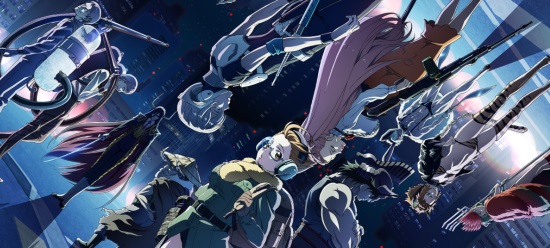 Japanese Air Date: 03 October 2017 - http://12taisen.com/
Twelve warriors, each representing one of the Chinese Zodiac animals do battle in order to have a single wish granted.
Should I watch this? And the winner of best character designs for the season goes to... Wow, this thing looks bonkers. There's a guy in this series that is the most literal interpretation of the phrase 'playboy bunny' that I've ever seen. It looks like Fruits Basket and Fate/Stay Night had 12 vicious angry babies, and this should definitely be on your radar this season - if slightly psychodelic anime are your thing of course.
King's Game the Animation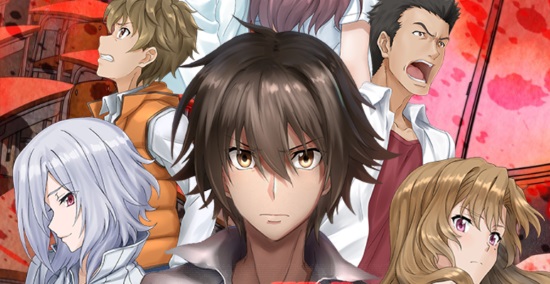 Japanese Air Date: 05 October 2017 - http://kingsgame-anime.com
Beware the King! A class of students are drawn into a text version of the Kings Game, which soon turns from innocent fun into a game of deadly consequences.
Should I watch this? Absolutely. The manga of this is great, although annoyingly only the prequel series is currently available in English. Do yourself a favour though, avoid the below trailer as a horror series shouldn't really be giving the game away as to who dies and how in the trailer...
Other Stories: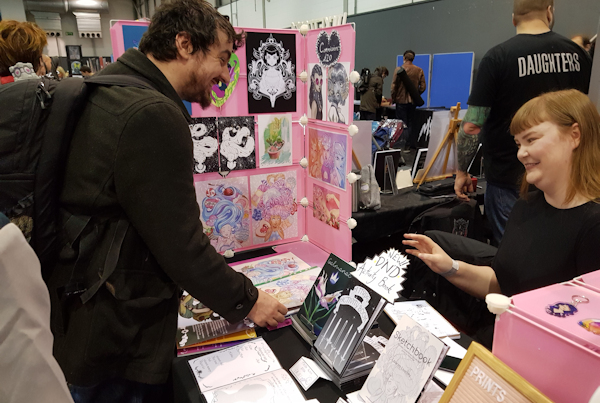 posted by Dan Barnett on 18 Nov 2019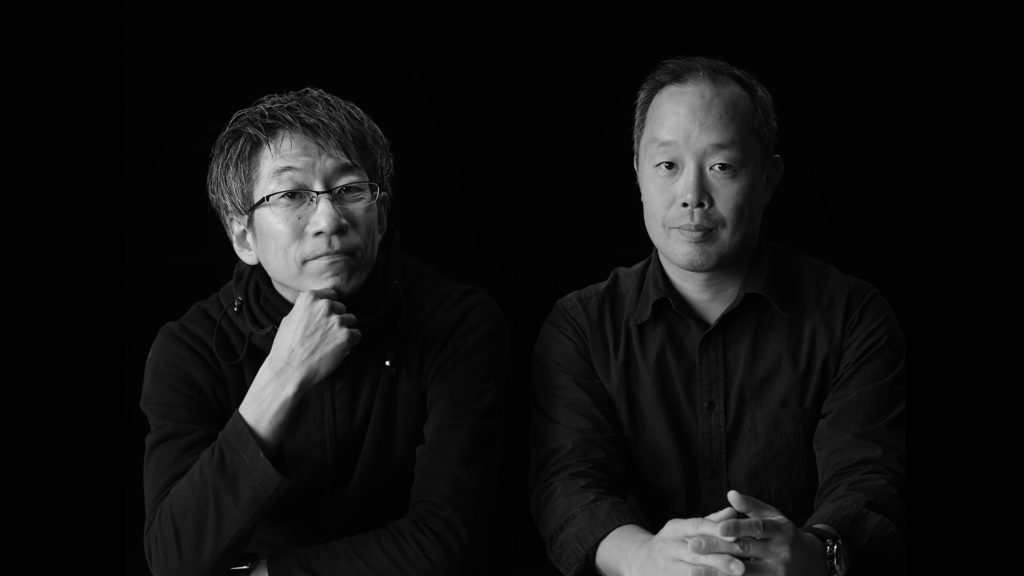 posted by Alex Jones on 18 Oct 2019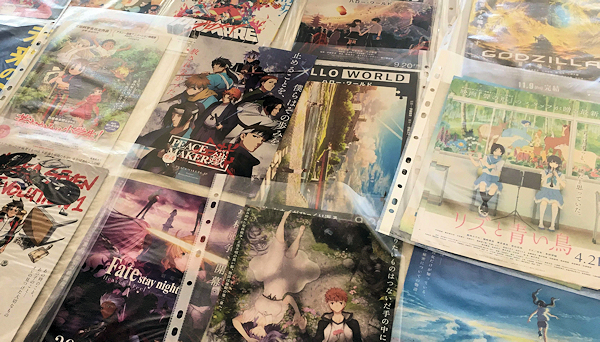 posted by Alex Jones on 12 Oct 2019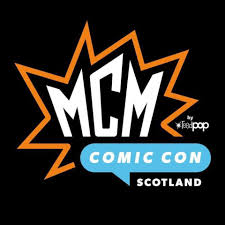 posted by Robert Mullarkey on 30 Sep 2019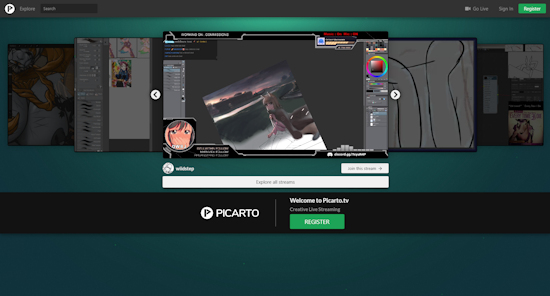 posted by Ross Liversidge on 27 Sep 2019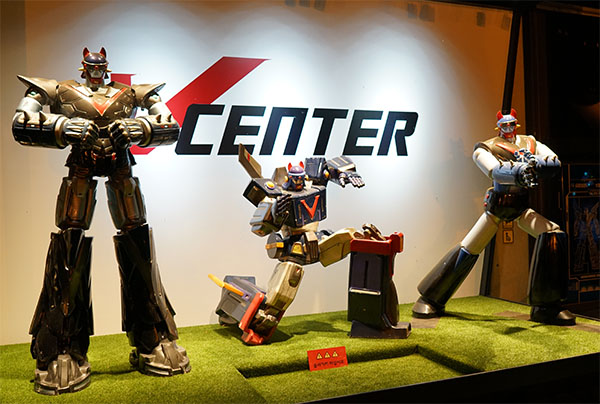 posted by Ross Liversidge on 19 Sep 2019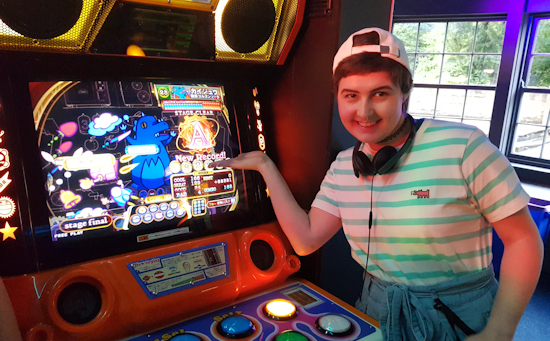 posted by Ross Liversidge on 11 Jun 2019