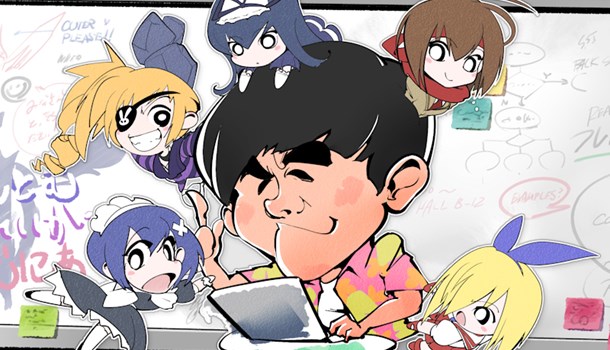 Interview with game developer Masaki Sakari
Written by Ross Locksley on 18 Dec 2020
---
Masaki Sakari is a veteran games producer, with credits for 1993's Heavy Smash (as Game Design Backup) through to visual novels D→A:BLACK and D→A:WHITE, but most recently he's been the custodian producer of the Phantom Breaker series of fighting games, including the scrolling fighter Phantom Breaker: Battlegrounds. Next year will see the release of Phantom Breaker Omnia, returning the game to it's 2D fighting roots, and we were given an opportunity to get an inside track of what we can expect in the new year - read on!
You last worked on the series with 2013's Phantom Breaker Battle Grounds, how did you feel returning to the PB world?
You could say that the fighting games (Phantom Breaker / Phantom Breaker: Extra) were the 'main' games, and in order to support them, we created the spin-off Battle Grounds series. And thankfully it was very well received around the world.
And as a result of that positive reception, I am happy to be back developing Battle Grounds' bigger brothers. On-and-off, however, I've been working on the Phantom Breaker world the entire time through different iterations of Battle Grounds.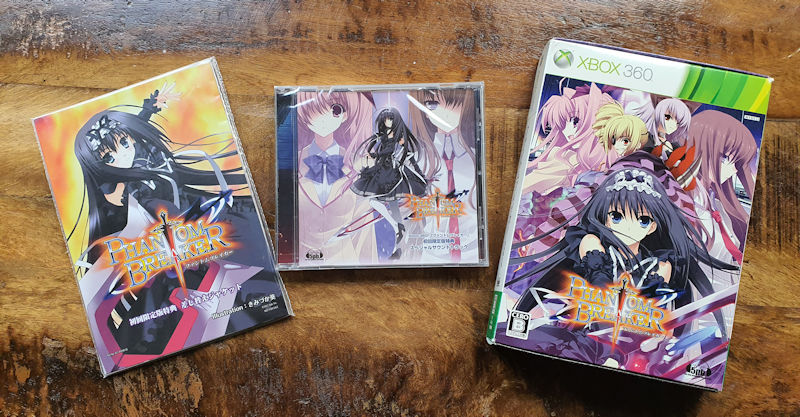 The UKA Office copy of the original Phantom Breaker, purchased in Japan in 2013
When considering improvements to the previous entry in the series, Phantom Breaker Extra, What was your first priority for the new game?
With the original Phantom Breaker (let's call it 'vanilla'), we got rid of complex input commands and made some friendly implementations for people not familiar with fighting games. But underneath the hood, there are several mechanics that give it depth. But, that made it overly complex? It looks simple on the surface, but as a competitive game, it had its own set of challenges.
In Phantom Breaker: Extra, we tried to improve upon all the shortcomings in 'vanilla' by streamlining the gameplay. But due to the changes we've made, some players who fell in love with the Phantom Breaker 'vanilla' mechanics felt that the "range" of playability was very limited.
So, in Omnia, we picked-up the best of both worlds -- bringing back some of the depth and width of the mechanics that originally brought the fans to 'vanilla' Phantom Breaker.
I believe that Omnia is the "complete" form of what Phantom Breaker was intended to be. Approachable for beginning players, but enough tools and mechanics to keep the more skilled players engaged.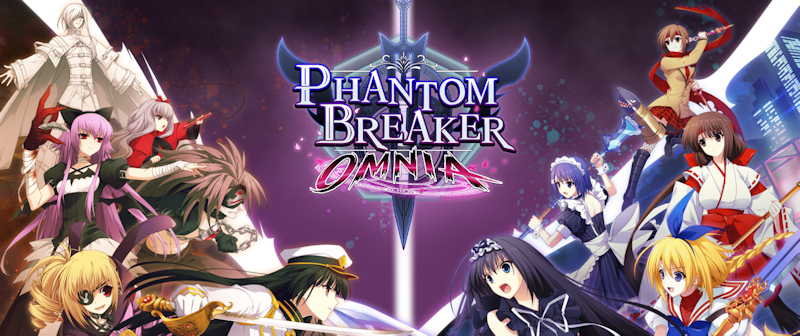 Phantom Breaker Omnia continues the game's legacy of gorgeous anime-style characters duking it out
How do the 2 new characters fit into the game? What makes them special?
The original concept of the Omnia Project, was a 'remastering of Extra.' meaning there would be no additional story. So I am afraid that there will be no new story elements for the new characters.
But in the universe of Phantom Breaker, the new characters play a major role in the story that has yet to be depicted up to this point. That's why I really wanted to introduce them to the Phantom Breaker fans, even if I couldn't write their story into the game... (yet).
One of the characters, specifically, is essential to how the entire fabric of their world is woven. So, in order for me to be able to tell the new characters' story in the future, we need all your guys' support on Phantom Breaker: Omnia.
What can we expect from the Omnia fighting style?
Related to the response I said before about the "simplicity" and "depth." The Omnia style embodies both of these philosophies in a single playstyle. I think that people will understand once they can get their hands on it.
You are now releasing on 4 platforms for the first time - did this present new challenges?
It was definitely a constant battle with the schedule.
One big challenge is that bringing the game to multiple platforms at launch will fragment the player populations, introducing the possibility (i felt) of finding a match in multiplayer. On the other hand, we know that players have their own preference of gaming consoles, and wanted to deliver.
Taking everything into consideration, we ultimately wanted to make the game available to as many people as possible, giving them the choice to play on their preferred consoles.
The fighting game genre has a huge following in Japan, with all the re-tuning and work you have put into this game, would you like to see it used in organised tournaments?
While Phantom Breaker's focus is on people who enjoy anime, I believe the game has developed into something that more competitive players can enjoy as well. So, I hope that it would be considered for the competitive scene and eSports tournaments.
What do you think draws people to fighting games?
That's a good question... we should go ask CAPCOM.
Joking aside, I think it comes down to the thrill of fighting against another human opponent, such as:
- The tense moments you cannot experience by fighting AI
- The opponents' Strategies and randomness that you cannot predict
- Every time you play, there is a new discovery
For me, these are what makes fighting games so attractive.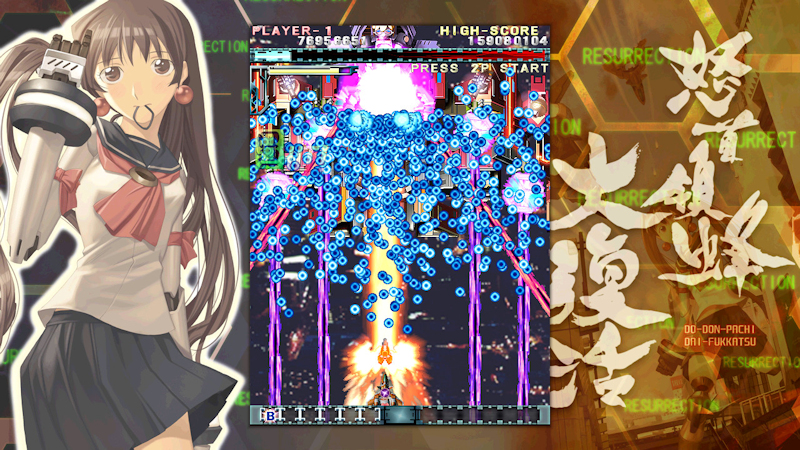 Masaki Sakari was involved with bringing Cave shooter Dodonpachi to retail for Xbox
You're also known as a fan of STG games, as a player, which do you prefer - fighting or shooting?
I hate losing... so I will say Shooting games on the record. But when I win, fighting games are the best!
Can you tell us what you're working on next?
A fighting game with rollback netcode?
Okay, okay... personally, I would like to make a 3D-spatial action game using adorable female anime characters. (not locked to the X, Y, planes)
Our thanks to Masaki Sakari for the time he took to answer our questions, we look forward to seeing Phantom Breaker Omnia in 2021!
You can find out more about Phantom Breaker Omnia on the official website
You can read all about Rocket Panda Games right here

About Ross Locksley
---
Ross founded the UK Anime Network waaay back in 1995 and works in and around the anime world in his spare time.
---