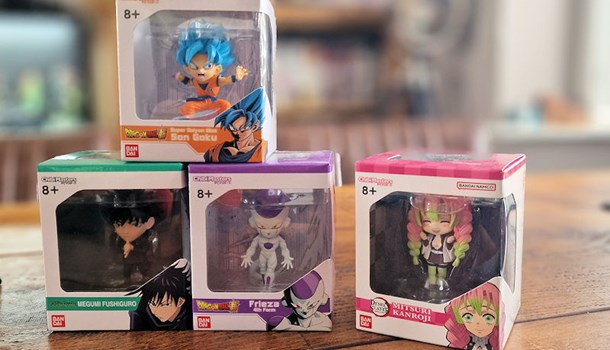 Introducing Bandai's ChibiMasters
Written by Ross Locksley on 22 Aug 2023
---
There's been a lot of welcome movement from Bandai this year - we have a flagship Gunpla store at Hamleys in London, the UK web store has a ton of collectables available and now the popular ChibiMaster figures are finally available directly. No more imports means greater availbility and cheaper prices, so it's fantastic to see the UK get more options for their display shelves.
Priced at £9.99 (though often cheaper on Amazon) the range collects fan favourite characters from some of the biggest anime franchises going. From the top of my head we have Demon Slayer, Cowboy Bebop, Jujutsu Kaisen, Dragon Ball, Naruto and My Hero Academia. They're very affordable and with a selection that wide, there should be something for everyone.
I was lucky enough to be sent 3 of the figures, but fell in love with the Mitsuri Kanroji design (Demon Slayer) and paid for that out of my own pocket. As the name suggests, these are chibi-fied renditions of the characters, so large heads and cute bodies are the order of the day, but with far more detail than your average Funko Pop (a trend I never got into). I could most closely associate these figures with the rather sublime Pop Mart figures, which I've picked up for their Street Fighter and Batman characters (alright, the female characters).
They're not poseable, instead existing to make shelves more colourful and entertaining. Unlike the Pop Mart figures, these aren't blind boxes and I have to say that they display beautifully in the packaging - almost to the point that I didn't want to remove them. Each box has a large window display, a splash of vibrant colour and a character portrait. Being cubes you can also stack them, so just this once I'd say that in-box collectors might just have the best idea for this particular line.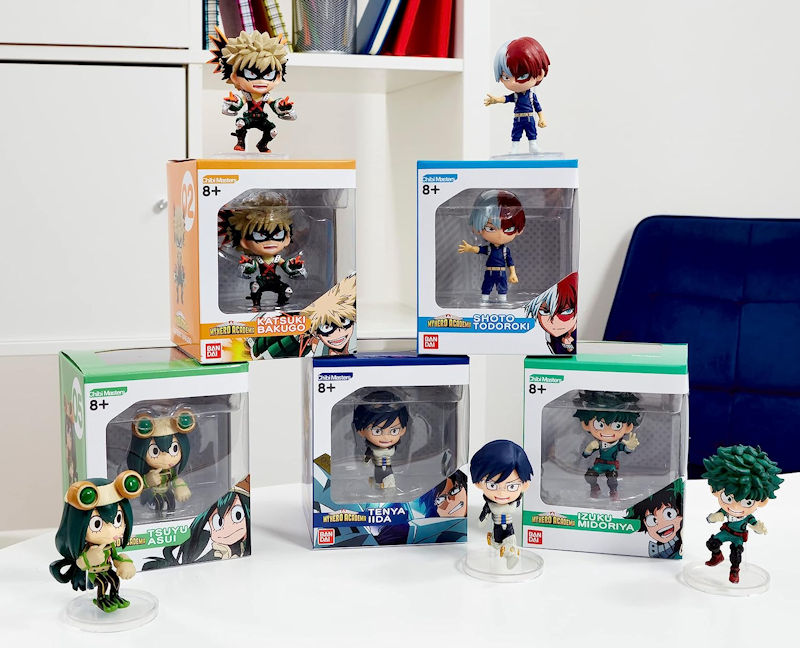 Stacking the boxes for display is a legitimate option thanks to clever packaging.
The actual detail on the figures is remarkably pleasing too. Like ABYstyle Studio, they've taken a budget product and eked out every last bit of value they can from the sculpt and painted detail. Super Saiyan Blue Son Goku has the most detailed sculpt of the four examples I have here - even his tongue is sculpted - whereas Mitsuri has a tampo for her mouth but far more paint and body detail. You can see where they've maximised everything within the budget and it's honestly very impressive.
The paint is surprisingly crisp too, with details like buttons, belt buckles and toenails pin-sharp even at this scale.
Having visited Bandai's booth at the last MCM Comic Con, and seeing their window display at London's landmark Hamley's toy store, it really is a genuine pleasure to see Bandai bringing their "A Game" to the UK market. Japanese brands have essentially integrated themselves successfully into the UK market, which was always lagging behind many of the EU counterparts, so now that we can pick up goodies like this locally (and for half the price of importing I might add) I'd suggest having a look at your favourite toy store and seeing what goodies are waiting for you. You might be wise to start with the Chibi Master series of excellent, pocket friendly anime figures.

About Ross Locksley
---
Ross founded the UK Anime Network waaay back in 1995 and works in and around the anime world in his spare time.
---
OTHER STORIES:
---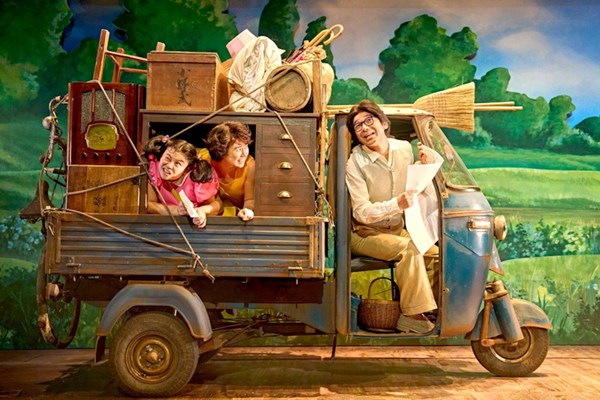 posted by Richard Durrance on 28 Nov 2023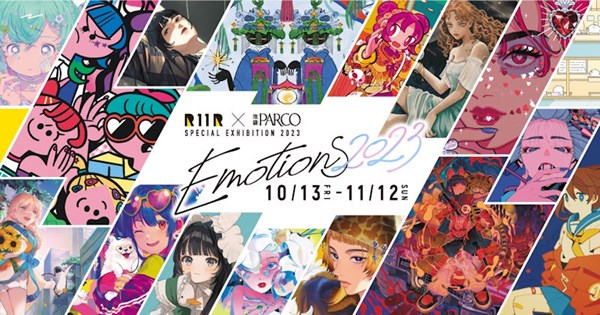 posted by Ross Liversidge on 16 Nov 2023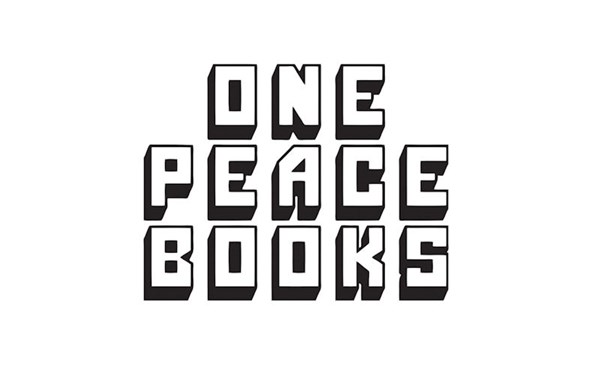 posted by Ross Liversidge on 07 Nov 2023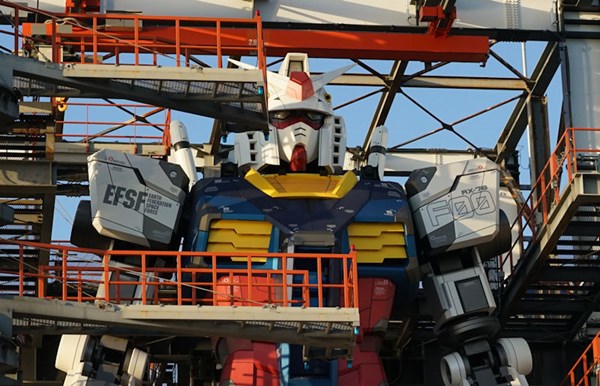 posted by Ross Liversidge on 02 Nov 2023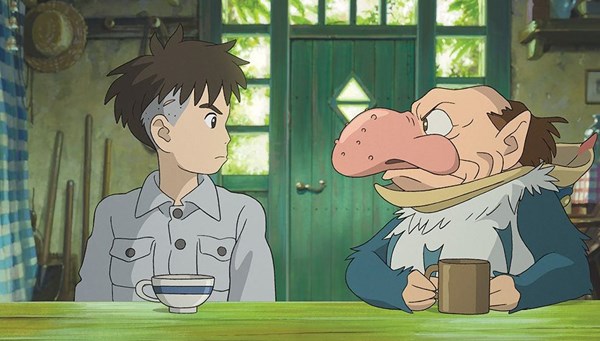 posted by Richard Durrance on 09 Oct 2023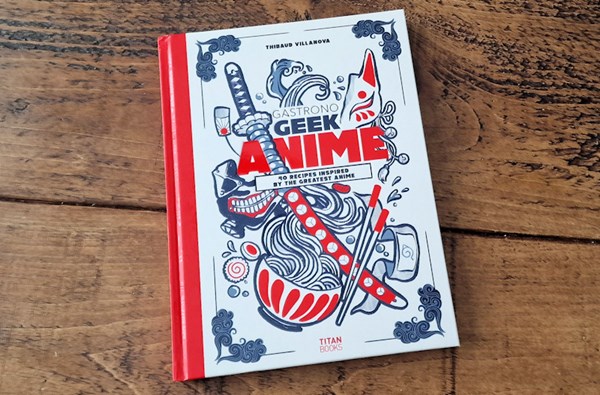 posted by Ross Liversidge on 02 Oct 2023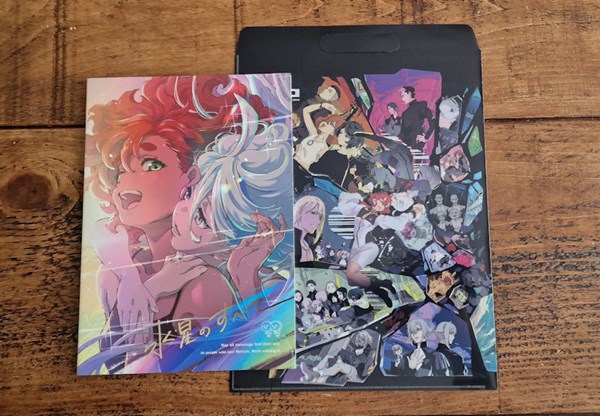 posted by Ross Liversidge on 08 Sep 2023
---
VIEW ALL