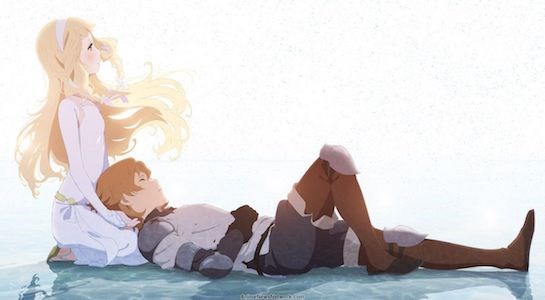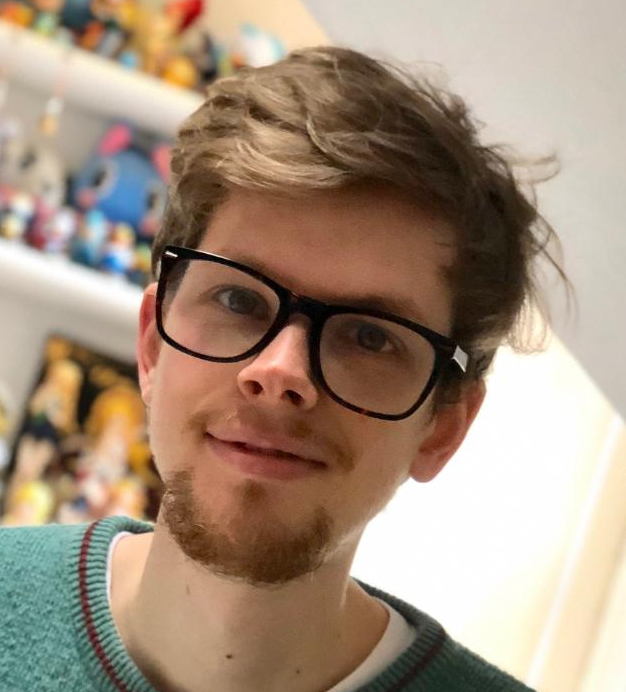 Author: Alex Jones
---
Alex has been writing for UK Anime Network since 2014, and has been raised on a nutritional diet of anime, giant robots and spandex-wearing superheroes.
---
Mari Okada Interview
With titles like AnoHana, Anthem of the Heart, A Lull in the Sea and Hanasaku Iroha to her name, Mari Okada is a screenwriter who needs no introduction. Famed for not only her original works but also expanding on ideas of others, Okada has risen the ranks to become one of the most prolific writers in the industry. And now, in 2018, she also makes her directorial debut with MAQUIA: When the Promised Flower Blooms.
Ahead of a special advance screening of the film at London's Prince Charles cinema, we caught up with Okada-san to discuss her latest film and her jump from writer to director.
Is this your first visit to the UK? How are you finding it here?
This is my second time visiting and I love it here. I first came on a research trip for Black Butler and even back then I thought the sense of history was wonderful - the way that it's protected and the way you've achieved harmony between the old and new.
MAQUIA has been labelled by many as the first "100% Okada anime". How do you feel about this title and was it something you kept in mind when making the film?
Well those were my orders, to make a 100% Okada anime. It was (producer) Horikawa-san that gave me those instructions, so I did have that in the back of my mind but at some point during production I stopped consciously trying to achieve that. So in the beginning I put in a lot of thought of how to make something that's 100% me, but I didn't actively think as I was making it "wait, this isn't 100% Okada!"
The biggest reason for that change was the fact that up until that point I was used to writing, which I would do at home by myself. But as a director I would work at the office alongside everyone else on the frontline. I would be answering questions, making requests, giving instructions, and I came to realise that giving people my opinion was the same as listening to other people's opinions. I think I achieved something that is 100% me in the sense that I managed to create just what I wanted to, but what created it is the passion of all the staff involved.
How did you directing the film come about? Was it something you'd always hoped to do one day?
I never thought that I would go from being a writer to a director, just because it's not the normal path to take in the anime industry. So I'd never considered it possible, but several directors that I knew said to me that I should try directing. That was when I first realised that maybe there was a possibility of a writer becoming a director. When I actually tried it I realised just how much there was to learn! It was hard but I had three years, so I managed to do it in the end.
How did also being director affect your story-writing process? Would you be writing scenes picturing how you'd frame it or did you try to keep the two things separate?
Whenever I've written screenplays in the past I always try to imagine what I want it to look like and read the dialogue aloud to myself. So I always have an idea of what I want it to be, but this time actually directing I realised there's quite a difference between what you imagine it's going to be like and what it actually ends up looking like. Then I had to explain it to the rest of team, and if you have a screenwriter talking to a screenwriter or an animator to an animator there's kind of a mutual understanding there and they can read between the lines. So I speak screenwriter, but it was hard for me to learn how to get my thoughts across to animators. It's something I found very difficult, but gradually over the course of three years working together I figured out how to do it. I got to do part of the storyboards as well, but to begin with they said my drawings were too messy and they couldn't understand what I was trying to say! But I got used to that and even Horikawa-san said that I got much better at it.
So no branching out into animating any time soon?
I had so many great animators working on this film it would be impossible for me to ever be at that level, so I'd be too afraid to try. But just between us, I am practicing my drawing.
A lot of your previous works feature story elements that are particularly personal to you, is this the same for MAQUIA?
There is a sense in which AnoHana has its roots in my experiences of not going to school, but I wanted to show that in a way that would work as anime and seem "cooler" than the experience that I had. So the fact I had that experience in my own life made me interested in that as a subject to show in anime. There are similarities but there's also a line between my own experience and what I've put into these shows. With MAQUIA the situation and relationships are not my own, but it does contain my thoughts. For example the scene where Leilia leaves her daughter Medmel, Medmel says her mother is a beautiful person. Obviously it was a different situation but that was a thought I'd had. It might not be a very common thing to think, but thinking that my mother was a beautiful person allowed me to forgive a lot.
Those previous works also had a tendency to be set in contemporary Japan. Was there something that inspired the shift to MAQUIA's more fantasy-based setting?
I mentioned before that there are more possibilities if you're the director rather than just the screenwriter, and one thing I wanted to use that for was to depict strong emotions. Emotions are something that can vary from person to person - you can share the outline of a story and have the same idea of the outline but the individual emotions will be interpreted differently. So I thought being both the writer and director would give me control of those emotions, and I thought it would be very difficult to portray these strong emotions in contemporary Japan because they'd be too real and too raw.
I wanted to express emotions in a way that is only really possible through fantasy. One way of doing that was through the Renato, the female dragons. They disappear from the world and that sense of separation and a legend disappearing, there's a way that certain scenes with certain emotions. In the same way the village at the beginning is supposed to be a place that could only have been created because this clan lives for so long, any human clan would have been able to create such a place. Again, their situation and emotions are represented in fantasy depiction.
Thank you very much, enjoy the rest of your time here!
Thank you very much.
Thank you to Anime Limited and Fetch Publicity for arranging the interview. MAQUIA: When the Promised Flower Blooms is released in cinemas on Wednesday 27th June.
Other Stories: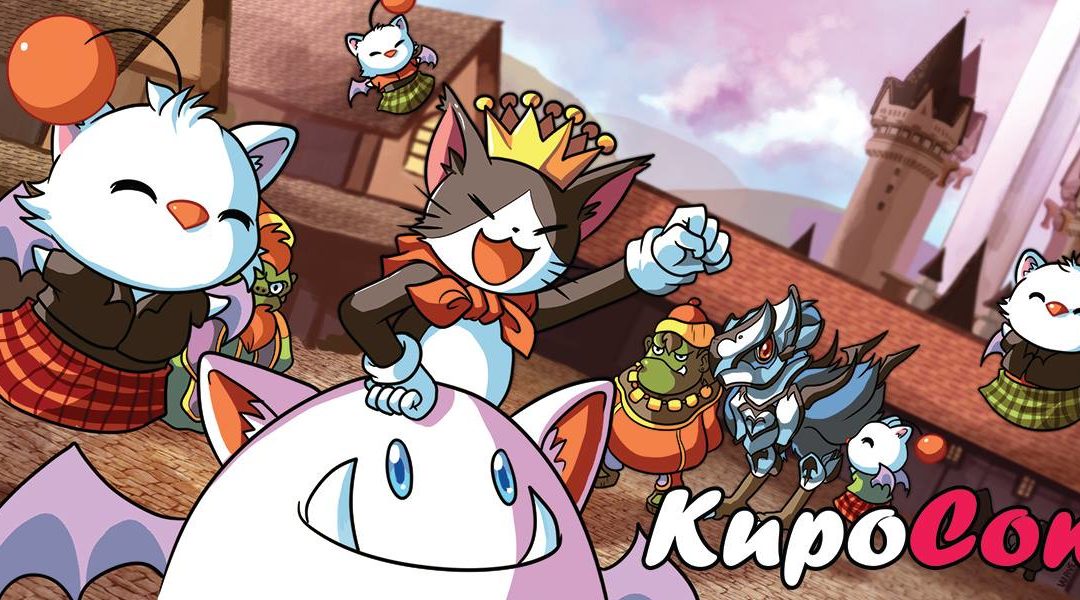 posted by Robert Mullarkey on 28 Jan 2019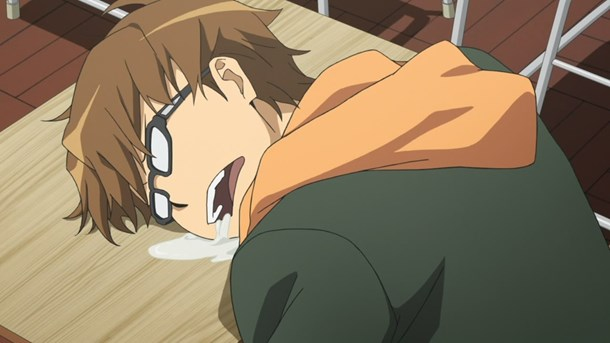 posted by Seb Reid on 23 Jan 2019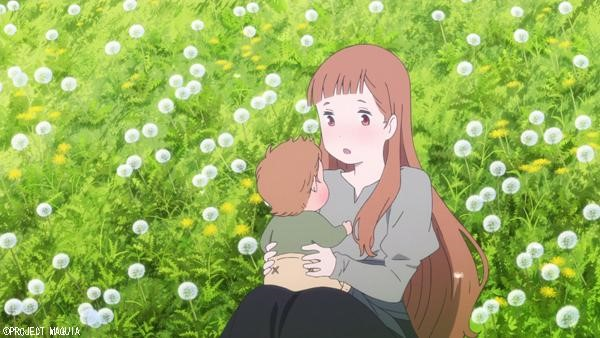 posted by Seb Reid on 30 Dec 2018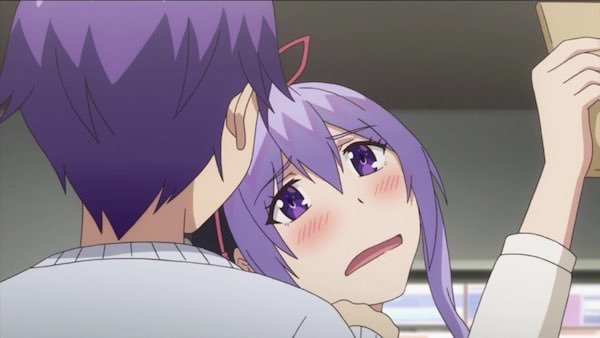 posted by Seb Reid on 29 Dec 2018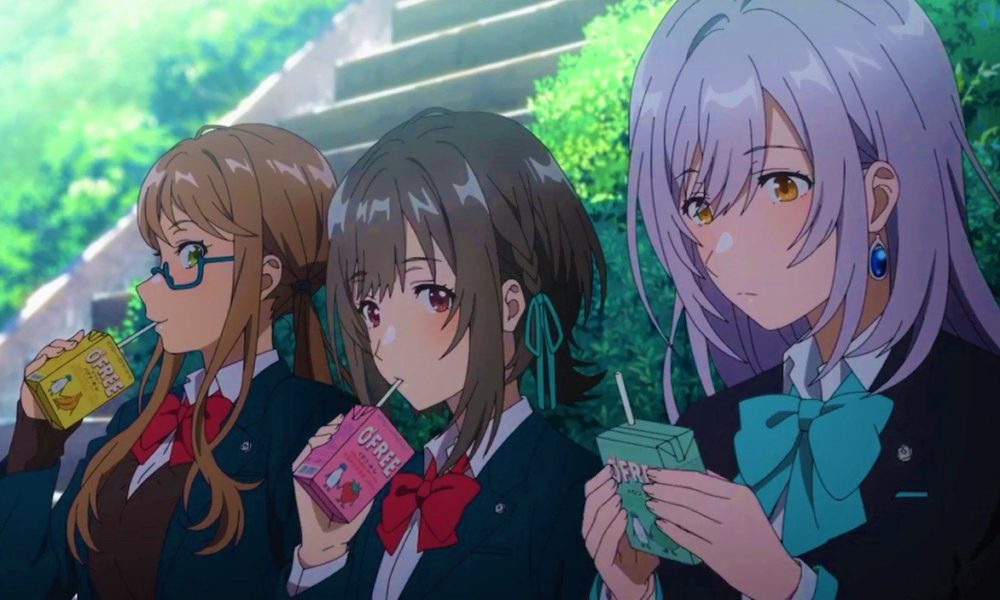 posted by Seb Reid on 28 Dec 2018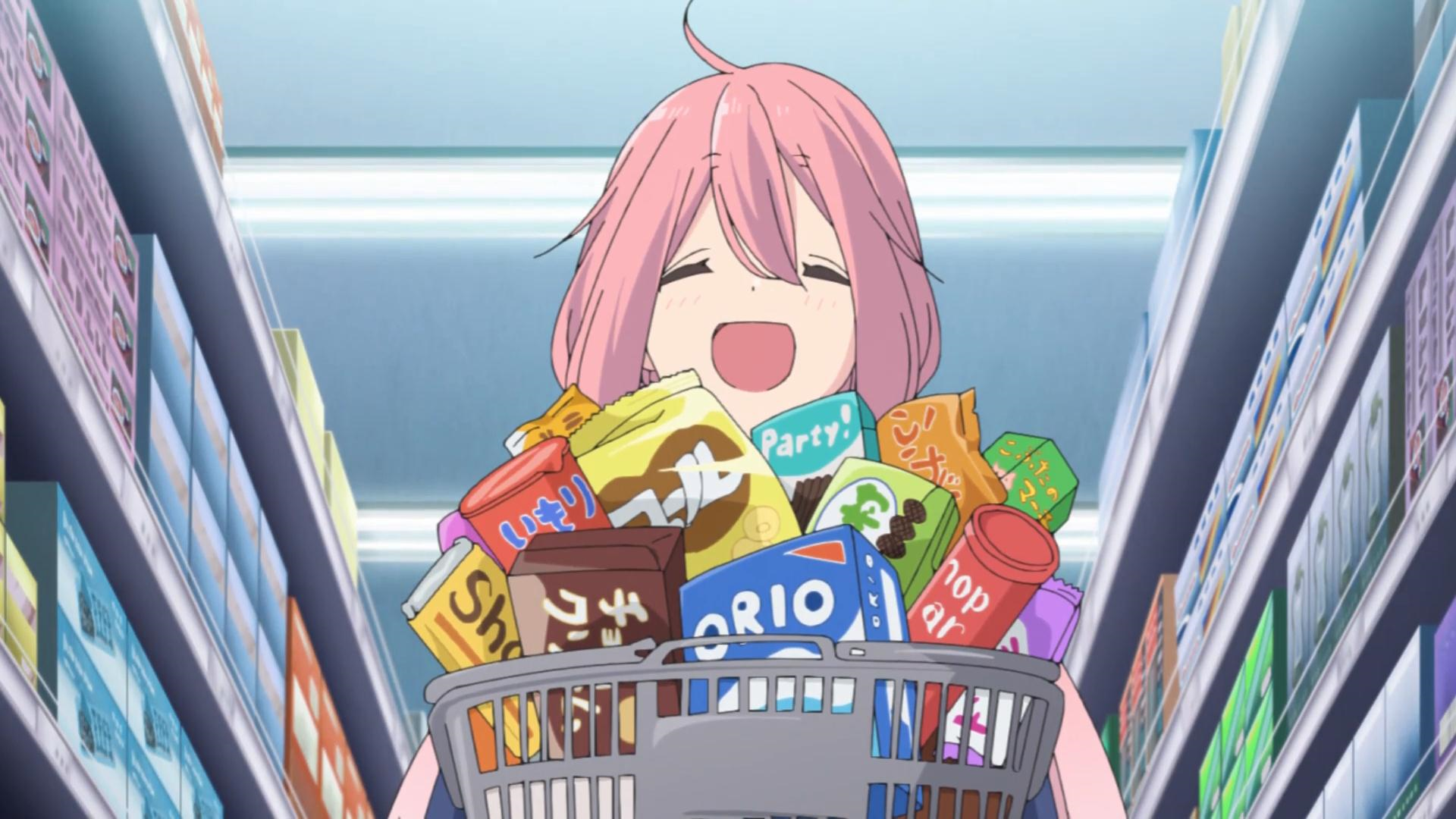 posted by Seb Reid on 27 Dec 2018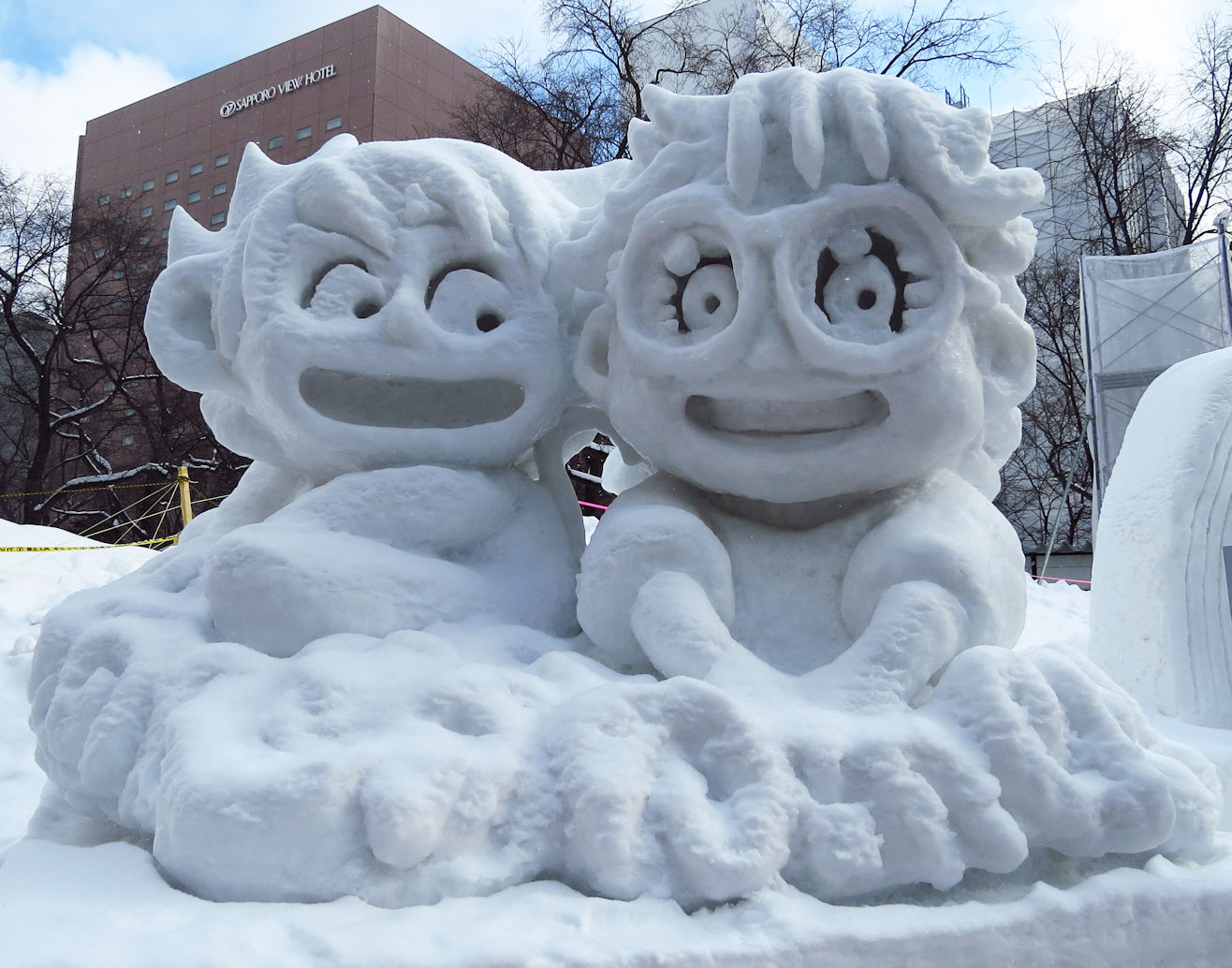 posted by Bryony Stibbons on 20 Dec 2018