The 2013 UK Anime Network Awards
Written by A. H. on 31 Dec 2013
---
As per every year these days 2013 seems to have flown by, but on this particular occasion it's hardly surprising when you look back over the twelve months just gone in the UK anime industry. With long-standing distributors like Manga Entertainment releasing more than ever, MVM Entertainment very much returning to the anime fold and newcomer Anime Limited stirring up plenty of excitement it's been an excellent year for physical releases, and Crunchyroll's growing tribe of competitors in the form of DAISUKI, Animax and Wakanim has kept things busy in the red-hot market for streaming services to boot.
That gives us a lot to mull over for our 2013 awards ceremony, making it tougher than ever to agree on any winners without resorting to boxing gloves and/or sharp implements. Tears were shed and blood was spilled in the name of picking our winners, so read on to find out what stood out for us this year, leading up to your very own pick of 2013 - the UK Anime Network Reader's Choice award!
Best streaming anime
KILL LA KILL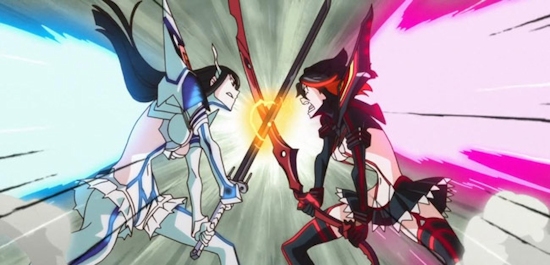 Honourable mentions:
- Space Brothers
- Silver Spoon
- Attack on Titan
Thanks to the growth of simulcasting over recent years, we now live in a world where the vast majority of new anime also makes its way to the UK via one service or other - great news for those of us who love to watch the latest shows, but a massive headache when it comes to picking a single, stand-out series from a densely packed crowd of contenders.
For the second year running, it's one of the longest-serving streaming shows that picks up one of our honourable mentions this year - it may be closing in on its hundredth episode in 2014, but even at this juncture A-1 Pictures Space Brothers has been a delightful blend of drama and the sheer wonders of space travel, providing a show that really stands out as something unique in comparison to most anime output.
Love it or hate it, Attack on Titan has turned anime fandom on its head and threatens to be the first massive hit to break out and bring new fans into the fold for some time - reason enough for it to get a mention here; of course, it's an entertaining roller-coaster of a story too.
Our other honourable mention for 2013 is Hiromu Arakawa's Silver Spoon - it might not be Fullmetal Alchemist, but then again it doesn't want to be, and the result is as hilarious as it is heart-warming. With a second season arriving early in 2014, perhaps it can take the top spot in this category next year?
Our winner, however, is a series that hasn't even finished airing yet, but in spite of this it's already captured our eyes, minds and hearts. That series is Studio Trigger's Kill la Kill, a ridiculous series in every sense of the word that embraces its insanity to ensure that entertainment oozes from its every pore. Whether it's delivering action or comedy, this is the product of a creative group that are clearly having a whale of a time, and you can't help but be caught up in its enthusiasm as it continues to go from strength to strength.
It might be cheating to allow a series that hasn't finished to win this award, but no matter what happens in the New Year what we have seen of Kill la Kill has more than impressed us and is most deserving of recognition. Kudos also has to go to Anime Limited and Wakanim for picking a winner as one of their first simulcasts!
Best sci-fi anime
STEINS;GATE
Honourable mentions:
- Cowboy Bebop
- Mardock Scramble: The Second Combustion

If all things were equal there would only be one winner here, and that would be Cowboy Bebop thanks to its beautiful High Definition remastered release from Anime Limited. However, all things aren't equal when it comes to our deliberations for these awards, and thus Cowboy Bebop gets "only" an honourable mention in favour of something a little more recent.
Our other honourable mention for this category goes to last year's "best sci-fi" winner, Mardock Scramble. The Second Combustion wasn't quite up to the high standards set by its predecessor but was fascinating nonetheless, and a decent lead-in to the final film in the trilogy which should arrive in 2014.
For our winner, we turn to the 2011 Reader's Choice here at UK Anime - Steins;Gate. Although it isn't quite science-fiction in the purest sense, it has enough sci-fi trappings to qualify courtesy of its time travel enriched story - and what a superb, character-driven story it is too, filled with twists and turns after carefully ensuring that the viewer engages fully with its cast. A worthy winner, and this isn't the last we'll be hearing of the series in this article either...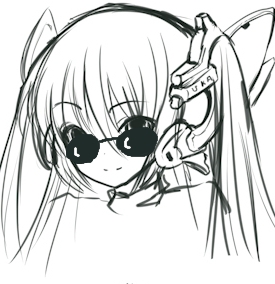 Author: A. H.
---
A. hasn't written a profile yet. That's ruddy mysterious...
---
OTHER STORIES:
---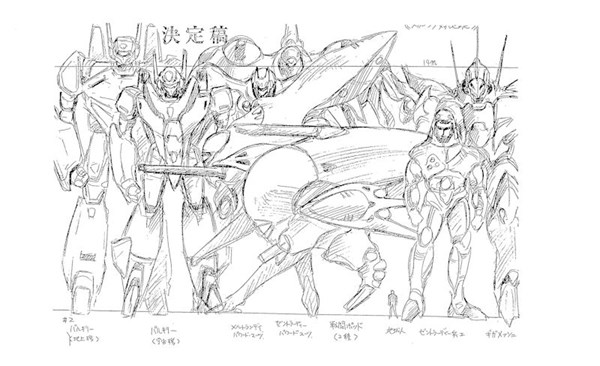 posted by Ross Liversidge on 24 Jul 2022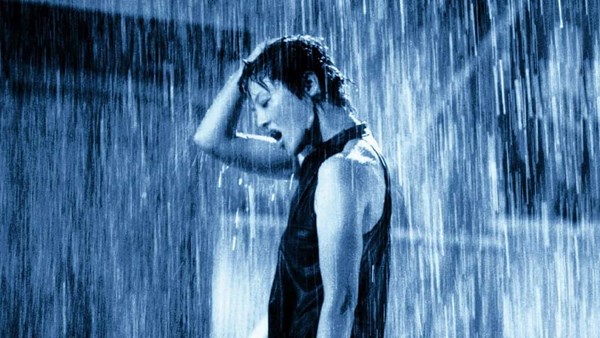 posted by Richard Durrance on 14 Jun 2022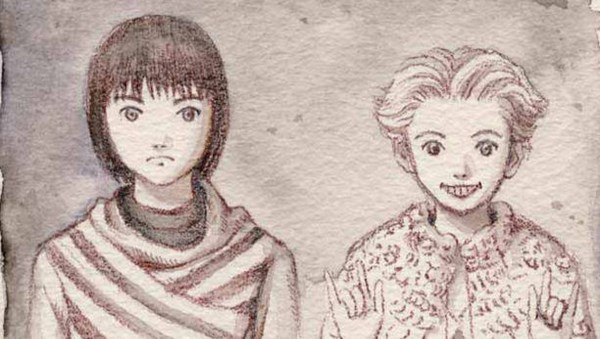 posted by Caitlyn C. Cooper on 30 May 2022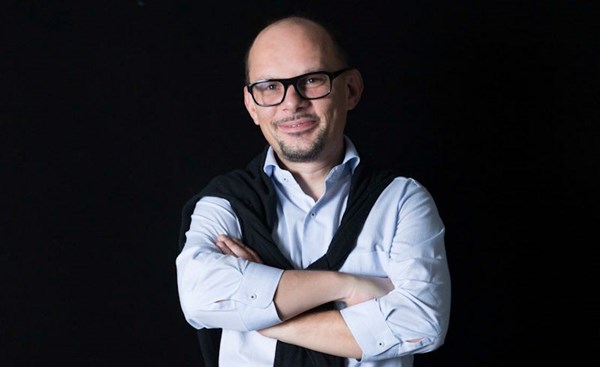 posted by Ross Liversidge on 03 May 2022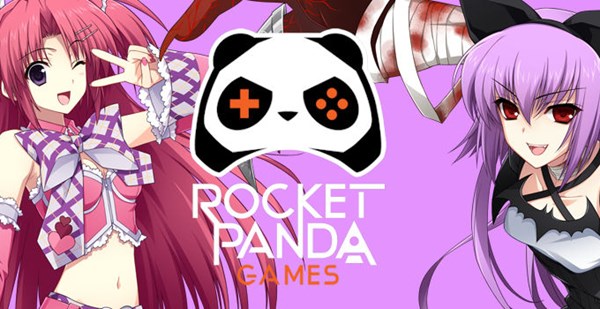 posted by Ross Liversidge on 15 Apr 2022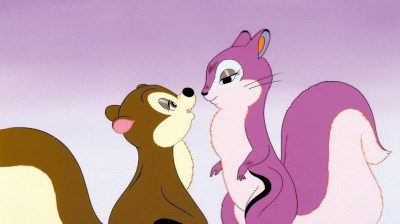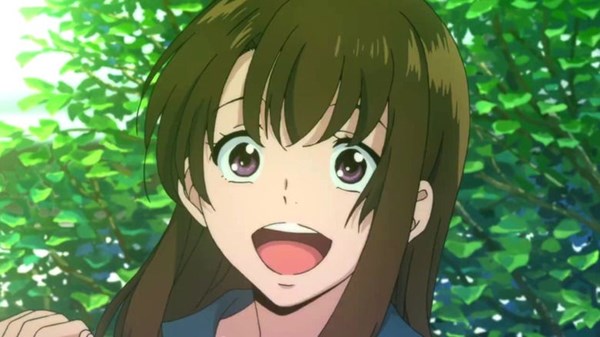 posted by Dan Barnett on 27 Jan 2022
---
VIEW ALL