The 2016 UK Anime Network Awards
Written by A. H. on 29 Dec 2016
---
What a year it's been from anime - we've seen Your Name surprise us all by dominating discussion not just within the sphere of anime fandom but also outside of it in a way unheard of beyond Hayao Miyazaki's output, while the realms of both theatrical and TV anime have produced a breadth of entertainment that is easily the best we've seen in many years.
Given all of that, it was also going to be a tough task to pick out the year's best, but once again the UK Anime Network's finest minds were locked in a room for an entire day to conjure up a list of the best of the best, worthy of staking a claim within the UK Anime Network Awards 2016.
For the third year running, all of these deliberations are entirely transparent and accessible for your listening pleasure, meaning that all of those arguments are right here on the site in audio podcast form for you to listen to in podcast form. There are some great impassioned arguments and pleas, spruced up with a suitable dose of silliness, so we'd definitely recommend giving them all a listen.
Of course, if you've already been listening to those deliberation podcasts you'll know our entire line-up of winners now (aside from our Reader's Choice award, voted for by you), but for those who haven't had the time or opportunity to indulge in all that aural goodness then here's our full run-down of award winners and runners-up!
Best action anime
MOB PSYCHO 100
CRUNCHYROLL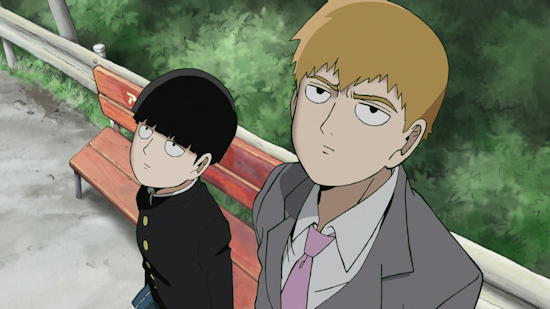 Runners-up:
- Girls und Panzer der Film (MVM Entertainment)
- My Hero Academia (Funimation Entertainment)

Other nominees:
Ajin: Demi-Human (Netflix)
AKIRA (Manga Entertainment)
Alderamin of the Sky (Crunchyroll)
Full Metal Panic (Anime Limited)
Fullmetal Alchemist (Anime Limited)
Ghost in the Shell: The New Movie (Manga Entertainment)
One Punch Man (Crunchyroll)
Outlaw Star (Anime Limited)
Pandora in the Crimson Shell: Ghost Urn (Funimation Entertainment)
Psycho-Pass The Movie (Anime Limited)
Thunderbolt Fantasy (Crunchyroll)
Transformers the Movie: 30th Anniversary (Manga Entertainment)
Valkyrie Drive Mermaid (Animax UK)
Right from the off we were faced with a difficult decision in the form of our "best action" category, not least because it pitted two series from the same original author against one another. Who want want to choose between One Punch Man and Mob Psycho 100? Well, we had to, and in the end not only did the latter show beat out its animated predessor, it also went on to win the whole category.
Beyond this, our nominees highlighted the year's big trend, as we saw re-released classics like Fullmetal Alchemist pitting themselves up against notable new offerings such as Ajin. It was the new kids on the block that won the day here though, with its single theatrical screening at Scotland Loves Anime giving Girls und Panzer der Film the chance to bag a runners-up spot, while shounen powerhouse My Hero Academia also squeezed in to claim an honourable mention.
Best comedy anime
MONTHLY GIRLS' NOZAKI-KUN
MVM ENTERTAINMENT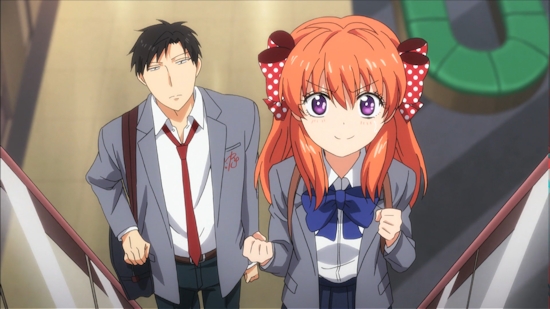 Runners-up:
- Flying Witch (Crunchyroll)
- New Game! (Crunchyroll)
Other nominees:
Amanchu! (Crunchyroll)
BAKUON!! (Crunchyroll)
Hidamari Sketch (MVM Entertainment)
Humanity has Declined (Animatsu Entertainment)
KONOSUBA -God's blessing on this wonderful world! (Crunchyroll)
Kumamiko (Crunchyroll)
Love Live! Sunshine (Anime Limited)
Lucky Star (Anime Limited)
One Punch Man (Crunchyroll)
Ouran High School Host Club (Anime Limited)
Please tell me! Galko-chan (Crunchyroll)
Sekko Boys (Crunchyroll)
Tanaka-kun is Always Listless (Crunchyroll)
The Tatami Galaxy (Anime Limited)
Teekyu (Crunchyroll)
Valkyrie Drive Mermaid (Animax UK)
YuruYuri Season 3 (Crunchyroll)
We can count the number of anime comedies the last the course and prove equal hilarious across repeat viewings on one hand, which makes this year's winner all the more notable. Having picked up this award in 2014 from its initial streaming run, Monthly Girls Nozaki-kun returned to take the prize for the second time in three years on account of its home video release. Yes, we watched the entire show a second time, and yes we were left in tears of laughter even when we already knew all the jokes.
This isn't to say that it was a bad year for new comedy though - far from it, we found other shows that will surely challenge for this award again, as the charming Flying Witch stormed to an honourable mention, as did the best of the year's "proto-Shirobako" shows in New Game! Our nominations this year had something for everyone, from the straight-talking Please Tell Me! Galko-chan to the quietly and reflective Amanchu, as a great example of how this year's anime produced an incredible amount of variety.
Best dramatic anime
A SILENT VOICE
ANIME LIMITED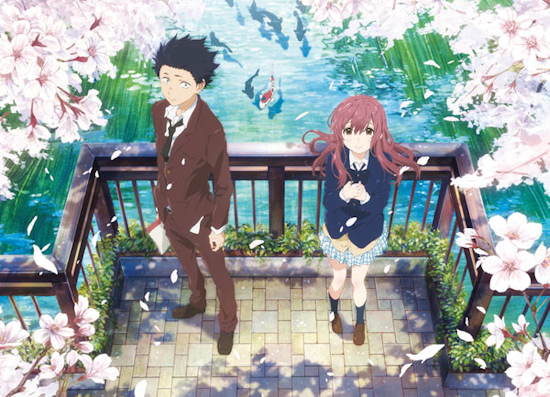 Runners-up:
- Re:ZERO -Starting Life in Another World- (Crunchyroll)
- Showa Genroku Rakugo Shinju (Crunchyroll)
Other nominees:
91 Days (Crunchyroll)
Amanchu! (Crunchyroll)
Anthem of the Heart (Anime Limited)
Beautiful Bones: Sakurako's Investigation (Crunchyroll)
Beck: Mongolian Chop Squad (Anime Limited)
Death Note (Manga Entertainment)
Durarara!! x2 (Anime Limited)
ERASED (Crunchyroll)
Full Metal Panic (Anime Limited)
Girls und Panzer der film (MVM Entertainment)
Grimgar of Fantasy and Ash (Funimation Entertainment)
Love Live! Sunshine (Anime Limited)
PING PONG (Anime Limited)
Psycho-Pass The Movie (Anime Limited)
ReLIFE (Crunchyroll)
The Tatami Galaxy (Anime Limited)
Your Name (Anime Limited)
We've already talked plenty about the sheer variety of 2016's anime output, but our winners in the best drama category really encapsulate that - we have the heart-rending coming of age drama of eventual winner A Silent Voice, the blood-soaked trauma of Re:Zero and the travails of 20th century life as captured by Showa Genroku Rakugo Shinju - three incredible offerings that would have been guaranteed winners in every other year who have to share the billing here.
Look beyond that list and we find even more strength and depth, including Makoto Shinkai's Your Name, sporting endeavour as seen through Masaaki Yuasa's eyes in Ping Pong, and plenty more besides. Nothing, however, moved and touched us quite like A Silent Voice, a worthy winner that we'll be seeing lots more of in 2017.
Listen to our deliberations for all three of these categories over here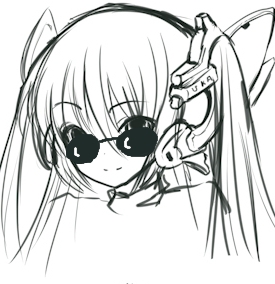 Author: A. H.
---
A. hasn't written a profile yet. That's ruddy mysterious...
---
OTHER STORIES:
---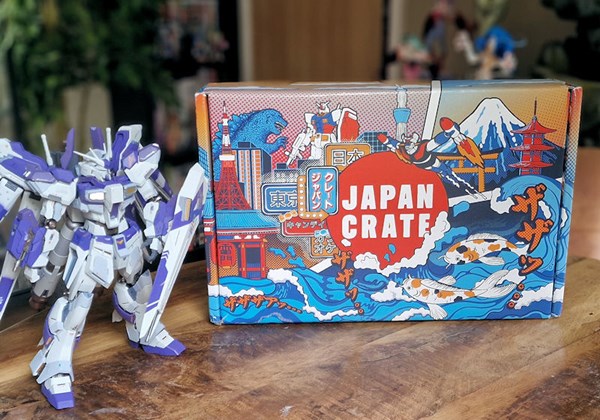 posted by Ross Liversidge on 04 May 2023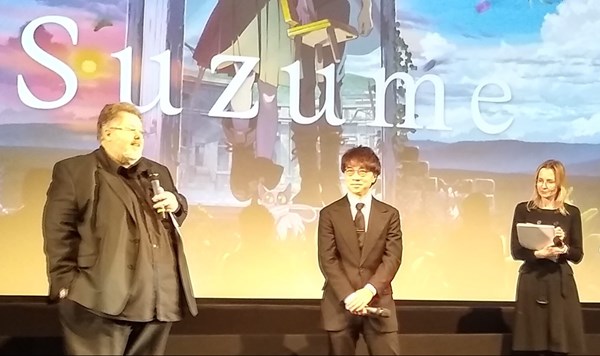 posted by Richard Durrance on 03 Mar 2023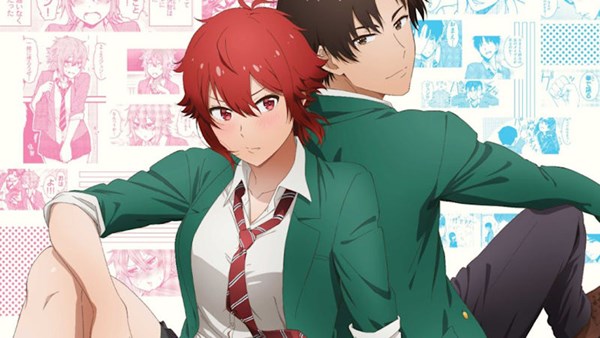 posted by Ross Liversidge on 06 Jan 2023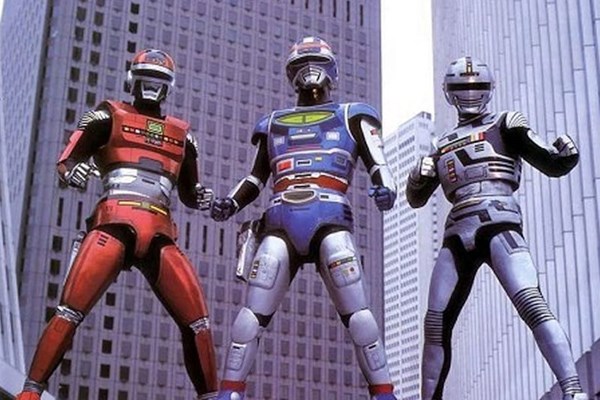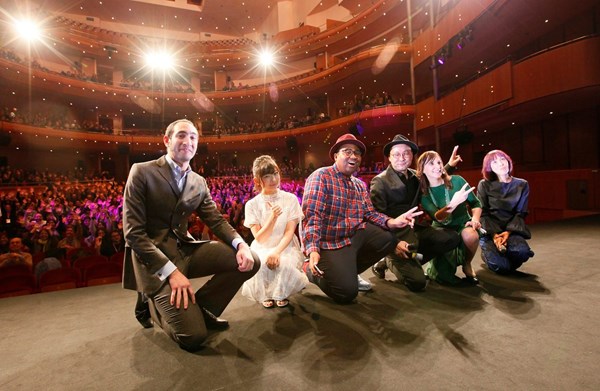 posted by Richard Durrance on 20 Dec 2022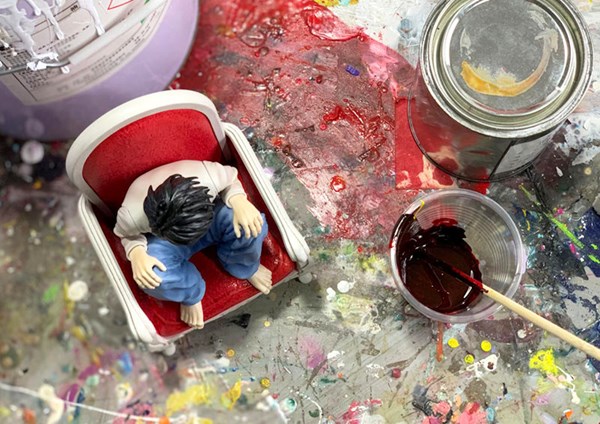 posted by Ross Liversidge on 13 Dec 2022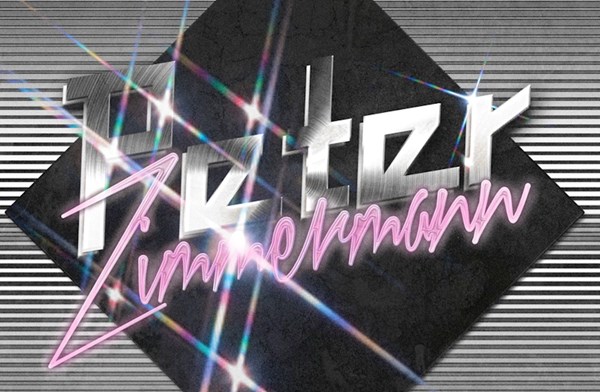 posted by Ross Liversidge on 01 Dec 2022
---
VIEW ALL