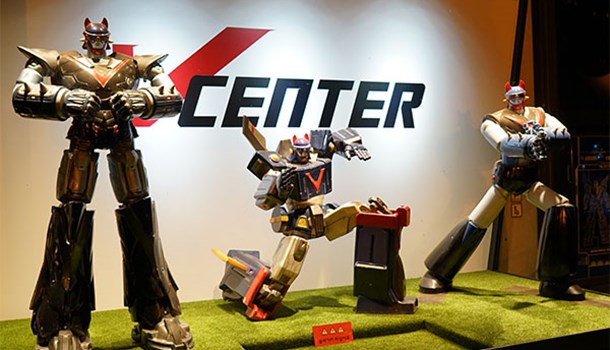 Top 5 Geek spots visit in Seoul
Written by Ross Locksley on 19 Sep 2019
---
On my travels around Asia for business I occasionally land somewhere a little outside the norm and get the chance to explore. My main client is a textile firm based in Seoul, but until recently I've not had call to visit head-office, opting instead to meet them around the various textile shows in Europe or driving them across the UK visiting mills. It's been three years since my last visit to Seoul, and this time I was determined to spend at least one weekend investigating all the geekiest spots. Here are four that should be on your list if you get to visit this incredible city!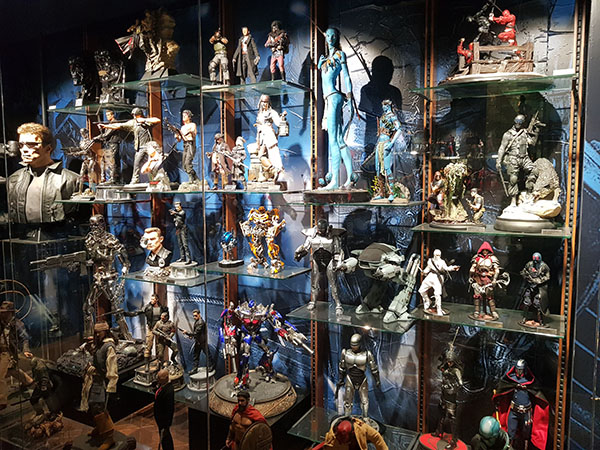 Future Museum
The first time I visited Seoul I stumbled across the Future Museum, home of five stories of Sideshow statues, Hot Toys, replicas and limited editions. The good news for me was that the Museum still exists and remains as awesome as ever. Thousands of the expensive statues, some of which I doubt I'll ever see "in the flesh" again, are located here. It's an absolute must-see if you're here.
This is probably your best bet for finding Japanese (and other) toys in the Seoul area too, with a good selection of everything from One Piece to Spider-Man under one roof. Prices aren't the cheapest, but you're paying for convenience - unless of course you're moving on to Tokyo after Korea, which is a great way to see two awesome countries and get the best prices for merchandise into the bargain!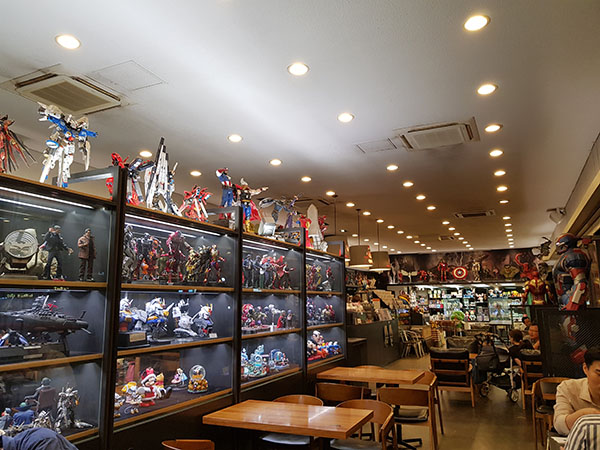 Gogo Cafe
My hosts were quick to let me know of a well-regarded geeky cafe called Gogo's. It's down the road from the incredible Lotte World Tower (which I was lucky enough to visit and feast my lucky orbs on the view). Similar to the Flux bar in Kanda, it features many toys, statues and movie replicas, though the emphasis is more on Gundam and One Piece than Western movies. Snacks, treats and coffee are all served until late, with patrons able to browse the cabinets and even buy some smaller items in the store at the end of the cafe. The collection isn't extensive, and it lacks the polish (literally, it needs a dust!) of some similar Japanese venues, but it's a good place to kick back and enjoy some rareties over some caffeine.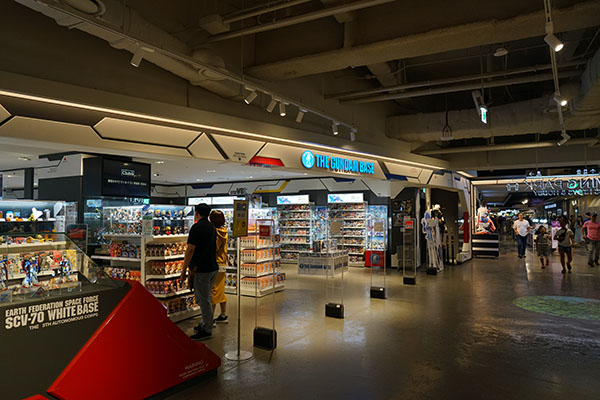 Gundam Base
Situated in at least two malls (Iparc and COEX), if you've visited the store at Odaiba you know what you'll find here - all the Gunpla you can handle! Aisles and aisles of robotic modelling goodness for those so inclined, with a Tamashii Nations stall at the end of the shop for those of us who can't model to save our lives (although the recent free demo at TF Nation gave me a bit of a taste for it!) Prices were very reasonable and I came away with some figure stands that would have cost twice as much had I relied on Amazon UK.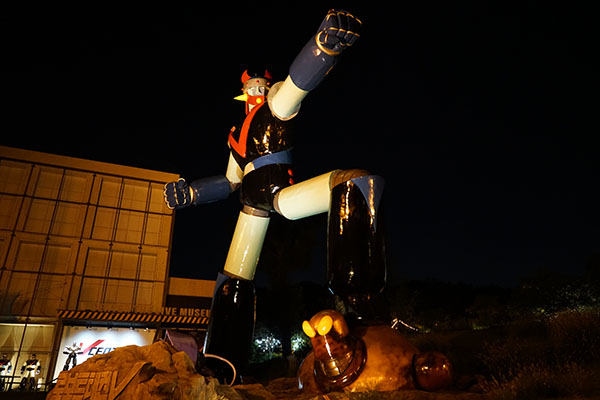 V Center: The Live Museum
This was slightly frustrating as I could only visit the area once this impressive looking museum had closed, but even the grounds are full of amazing robots based on Taekwon V from 1976. There's a children's play area, a sort of robot dodgems, arcade and even a 4D theatre ride which I'll certainly try on my next visit! Just hanging around teh towering robot at the entrance, and his shorter buddies by the main building, was fun. There's a great cafe nearby too that does a killer carrot cake!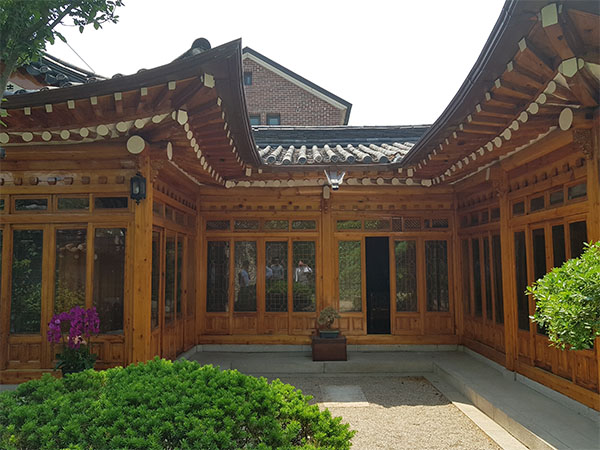 Bonus visit: Bukchon Hanok village
If you get the time, I highly recommend one more stop on your tour - it isn't related to anime but it's utterly breathtaking and steeped in tradition. The Bukchon Hanok village is comprised of many traditional houses and temples, with streets featuring traditional clothing, jewellery and handmade items. It's one of my favourite Korean hangouts, and once you've geeked out, you should head here and have a day of looking sophisticated and cool amongst some of the most beautiful architecture in the world.
Seoul is a fascinating city, mixing ancient temples and palaces with state-of-the-art architecture, and if you've travelled around Japan to death, this is a neat hop on a plane to something new and exciting, familiar but different, all in one.
Of course, none of this touring would have been possible without Grimm International\s CEO Allan Cho, nor the tireless efforts of Matthew Jang, who drove me all over Seoul even on his weekend off. Special shout out to the lovely Minji Ko, who took me clothes shopping, and Jayden for showing me how to drink Soju until merry! I love working with these guys and my formal Korean lessons start next month, so hopefully I'll be well equipped to delve even deeper on my next visit!

About Ross Locksley
---
Ross founded the UK Anime Network waaay back in 1995 and works in and around the anime world in his spare time.
---
OTHER STORIES:
---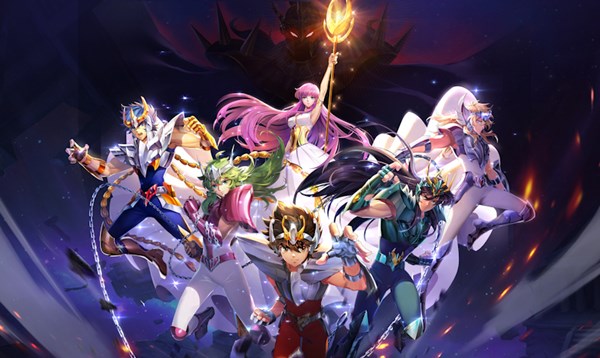 posted by Ross Liversidge on 11 May 2021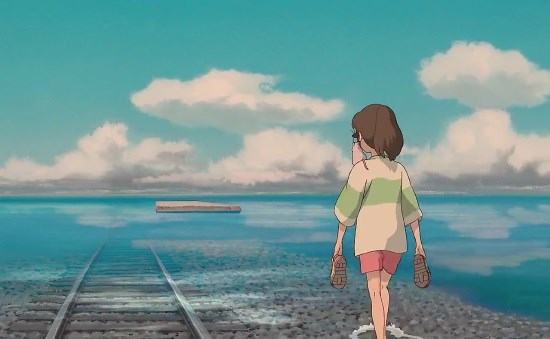 posted by Dan Barnett on 29 Apr 2021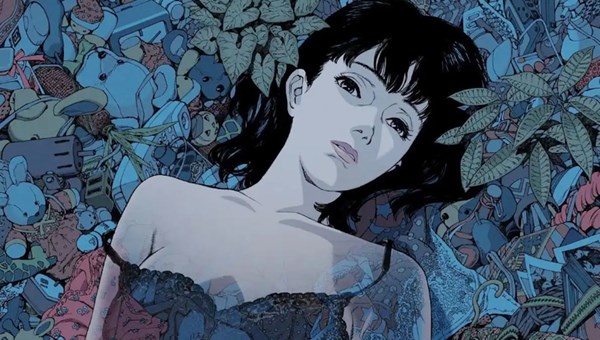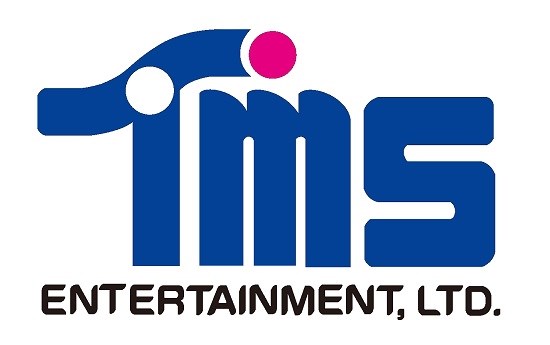 posted by Robert Frazer on 11 Mar 2021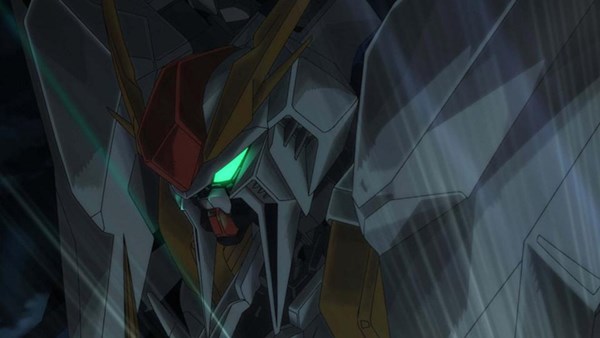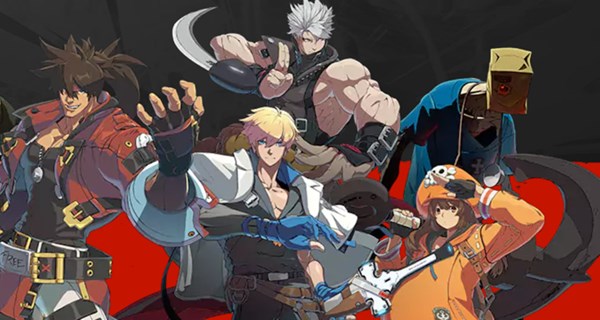 posted by Ross Liversidge on 22 Feb 2021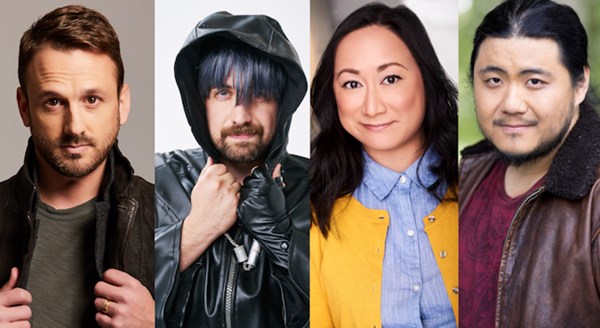 posted by Robert Frazer on 18 Feb 2021
---
VIEW ALL