Touching the Skin of Hoshi Ishida
Written by Hayley Scanlon on 08 Oct 2014
---
Hoshi Ishida has had quite a long and varied career despite still being relatively young. As his latest short film, Touching the Skin of Eeriness, makes its UK premiere at Raindance (playing back to back with the upcoming Third Window Films release Lust of Angels) we sat down with him for a chat about the film as well as his career to date.
Is this your first time in London, how do you like it?
Hoshi Ishida: Yes - it's great. Though at the moment I'm studying near Bristol for the next six months or so.
You started acting at quite a young age, and one of your first roles was in the 2002 movie Returner, directed by Takashi Yamazaki who recently directed your Touching the Skin of Eeriness co-star Shota Sometani in the upcoming Parasyte movies and The Eternal Zero. So I just wondered if you could talk a bit about your early experiences and how you got into the entertainment industry?
Hoshi Ishida: I didn't really like acting in the beginning but then I met a director who I really liked and that gave me more of a desire to go on being an actor.
Which director was that?
Hoshi Ishida: Akihiko Shioda (Canary).
Was that why you left your original management company in 2006 and decided to study overseas? What were you doing during the two years between leaving your original company and joining the new one?
Hoshi Ishida: There were some extremely complicated circumstances. The reason I left the company was that it was up for renewal anyway - I decided to go to Australia because I wanted to learn some English not just for work but to make friends with English speaking people.
You said that when you met the director of Canary it rekindled your interest in acting and you've built up quite an interesting career so far with quite a few somewhat controversial or indie films. Is that something you've done deliberately or is it just by accident?
Hoshi Ishida: I haven't made any kind of decision. I don't really have any preferences about what I'm doing. It's kind of like a coincidence that I was lucky enough to have some really good movies, but I'm always just given a script and I just go for it.
You also played the young boy Seita, the hero of Grave of the Fireflies, in the live-action film - were you nervous about taking on such a well known and well loved character?
Hoshi Ishida: There was so much pressure! But if you let the pressure get to you can't be a good actor so I had to put the pressure to one side just get on with acting as best as I could. The actress who played Secchan, [Setsuko, Seita's younger sister] Mao Sasaki, really helped me so much and without her I probably couldn't have done it.
To go back to Canary, it was obviously quite a controversial subject where you played a young boy who'd been raised in a revolutionary cult which later committed a terrorist act, which obviously has parallels with real events in Japan. Were you worried about a potential backlash from tackling such a taboo subject?
Hoshi Ishida: Once I've finished the role I don't hold on to anything within me, it's sort of irrelevant, but Canary is the reason I'm here now and still working, acting. So there's something really substantial in me so I can only speak highly of Canary.
To bring things more up to date I believe you worked with the director of Touching the Skin of Eeriness, Ryosuke Hamaguchi, before on his previous film, The Depths? Was that how you became involved in this project?
Hoshi Ishida: Yes, Hamaguchi saw me in Canary as well so everything really does come from that. He really liked my acting and asked me to be in his new film - The Depths, we took it from there and then he offered me another role in his next film so I just took it.
The Depths could be read as quite controversial as well as it deals with some fairly taboo subjects like homosexuality and yakuza prostitution rings etc. Did you worry about taking on what might be quite a difficult role?
Hoshi Ishida: Well, I'm always looking for something new to do so... it was challenging and I sort of hesitated when they offered me this role, but when Hamaguchi suggested I be in his film I thought if I didn't do it now when would I? So I had to take the chance - I'm glad I did, I learned a lot from it.
The Depths was also a co-production with South Korea, did that have any effect on the shooting?
Hoshi Ishida: The shooting ended on the first of April, which is the day before my birthday. In Japan the age of majority is 20, not 21, so I was 19 when we were shooting but I turned 20 right after we finished. So that was a really special moment for me. Apart from that it was the first time I'd worked on a co-production and it was a very new experience so yes - I enjoyed it. Also, the people who are into films, it really doesn't matter where they come from - I watched them in South Korea being passionate about their filmmaking the same as Japan, which is good to know.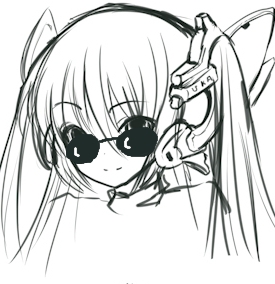 Author: Hayley Scanlon
---
Hayley hasn't written a profile yet. That's ruddy mysterious...
---
OTHER STORIES:
---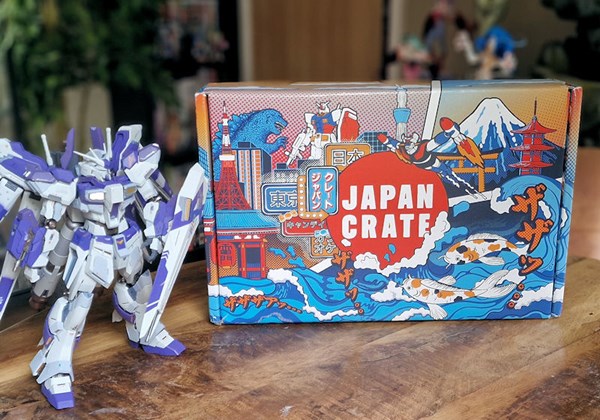 posted by Ross Liversidge on 04 May 2023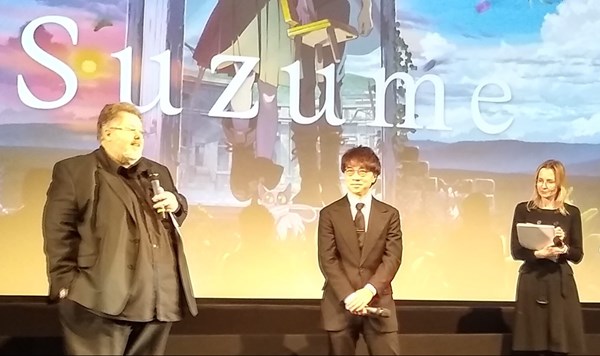 posted by Richard Durrance on 03 Mar 2023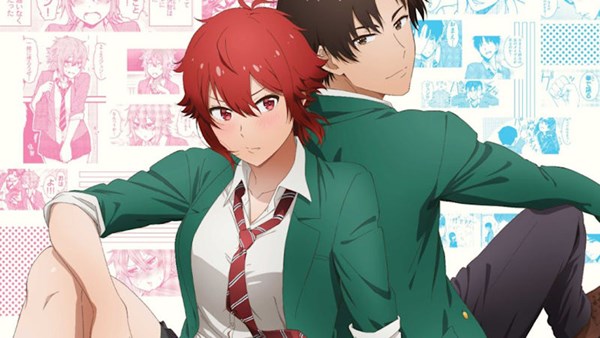 posted by Ross Liversidge on 06 Jan 2023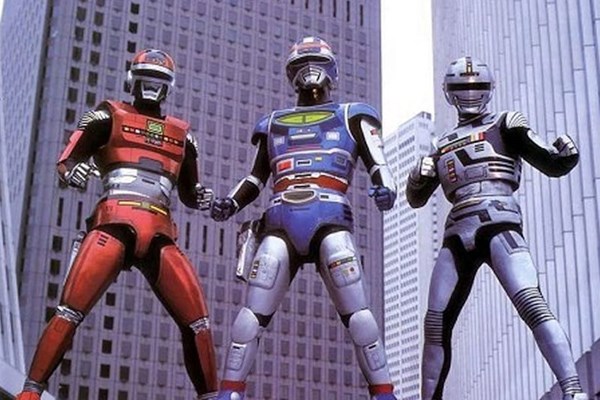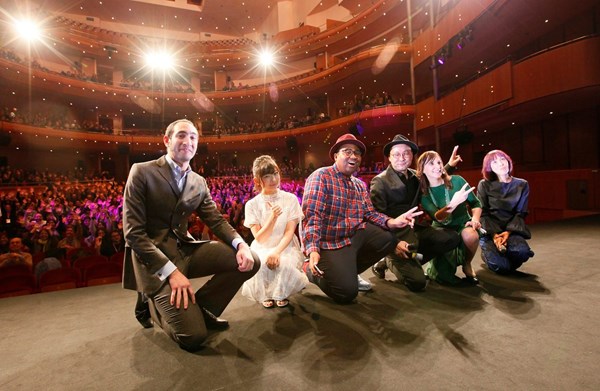 posted by Richard Durrance on 20 Dec 2022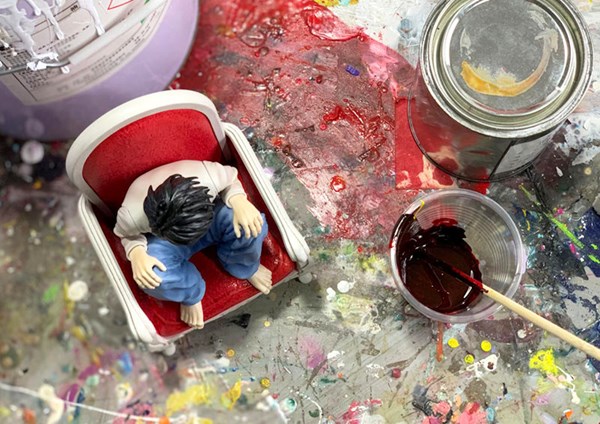 posted by Ross Liversidge on 13 Dec 2022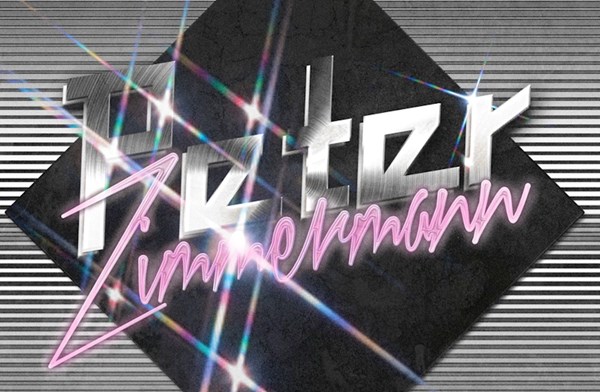 posted by Ross Liversidge on 01 Dec 2022
---
VIEW ALL