Anime on sale: The hits and misses of 2015
Written by A. H. on 06 Jan 2016
---
Take a look across this site, be it our reviews, videos or podcasts, and we talk about the UK's yearly slew of anime releases in entirely subjective terms - good versus bad, enjoyable versus boring, and so on. While of course there is a lot of value to be found in such critiques of anime, our own voices or those of a passionate minority of anime fans can obfuscate the truth of what is and isn't popular here in the UK.
Thanks to a source outside of the anime industry entirely, we've recently been able to gain unprecedented access to data that allows us to definitely map out the hits and misses for the UK anime market in terms of pure units sold - the number of copies that have left online stores and retail shelves and reached the sweaty hands of a consumer.
Of course, this is only part of the equation when it comes to labelling a release a success, and there are many factors that we are not aware of or are otherwise key to consider. How much did licensing the series or film cost? How much did the release cost to manufacture? Where's the distributor's break-even point once relevant payments have been made back to the rights holders in Japan?
However, this data does grant us what we consider an all-important view of the state of the market as it stands, providing a glimpse of the realities of how many copies you can expect to sell of the average anime release and what outliers over or underperform against these averages. This is also information that we believe deserves a wider airing for fans to consider, to help understand why "Harem Boyfriend X" hasn't been licensed or why a distributor persists with all those seasons of "My Little Sister is Trapped in a Magic High School" that you found so boring.
In this article, we'll be talking about sales of anime released on home video in 2015, and glancing back at 2014's sales in places to give us some grounding and further insight into the state of the UK industry.
To be clear, we won't be giving out any precise sales numbers, or even any vague statistics close to that for the most part - exact sales figures are closely guarded by distributors for various reasons, and we entirely respect that, so all of our discussions here will be rather more vague than that. Nonetheless, hopefully our discussion here will grant a little more insight into how the industry faring and what is keeping things ticking over in the UK market.
Competing with a strong 2014
Let's begin with a few key facts that help us paint our picture of anime sales in 2015:
- No TV anime release for the year has come even close to the stellar success of Attack on Titan in 2014 - the first half of that series actually achieved the rare feat of reaching the UK charts (albeit at number 96), and over the past eighteen months has sold not far shy of ten times the number of copies of 2015's biggest outright anime release to date.
As we can see from the chart below (and all-importantly bearing in mind that its releases have had an additional 12 months to accrue sales), 2014 was an exceptional year for sales of both TV and film anime thanks to some notable outliers boasting big sales numbers. A larger number of film releases in 2014 also boosted numbers for that year somewhat, while the number of TV anime releases has remained virtually the same in comparison to 2015.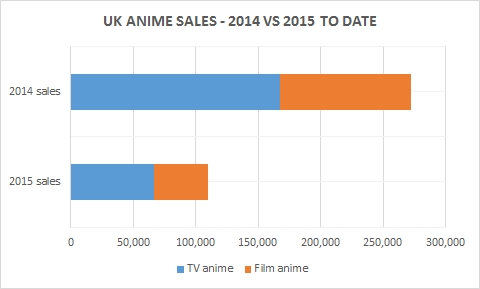 - The best-selling TV anime release of 2015 isn't strictly an anime at all in the purest sense - the first volume of RWBY from Animatsu Entertainment outsold every other TV series release for the calendar year, including some notable entries from previous strong sellers.
The Ghibli (and Dragon Ball) effect
- Once you include films in the equation, our number one anime seller is Studio Ghibli's The Tale of the Princess Kaguya from STUDIOCANAL - buoyed by the Ghibli name and an Oscar nomination, it reached number 13 in the UK sales chart at its peak. Although it boasts sales well and truly into five figures and far beyond any typical anime release, the film has thus far sold around half of the units currently achieved by Hayao Miyazaki's swansong The Wind Rises, which was 2014's biggest seller and proof positive of the impact the Miyazaki "brand" has in the UK.
You can see just how Princess Kaguya dominates the rest of 2015's anime film releases in the chart below.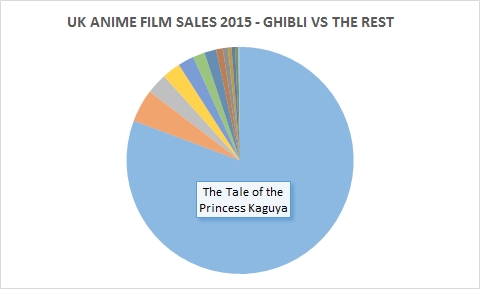 While we're speaking of films, we should probably mention the stellar sales success of Dragon Ball Z - Battle of Gods over the past twelve months since its November 2014 release. This five-figure sales number matches that of Attack on Titan's second volume and bodes well for a similar success for Manga Entertainment from Resurrection of F in 2016. Dragon Ball Z Kai can't match this level of success, but the series still appears to be a solid seller even at the second time of asking for UK fans. By way of comparison, it's an order of magnitude behind the sales totted up by vanilla Dragon Ball Z over the years since its release across 2012 and 2013, but we suspect Kai will be a perennial solid seller that will sneak up the sales charts as we roll through 2016. On the topic of nostalgia, we should briefly mention Yu-Gi-Oh's second season, which sits handily in the top ten for 2015's unit sales.
Author: A. H.
---
A. hasn't written a profile yet. That's ruddy mysterious...
---
OTHER STORIES:
---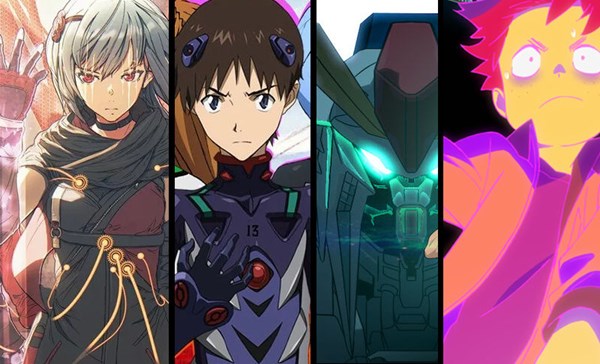 posted by Ross Liversidge on 31 Dec 2021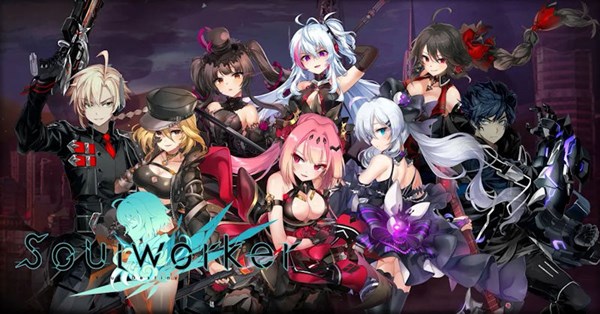 posted by Ross Liversidge on 17 Nov 2021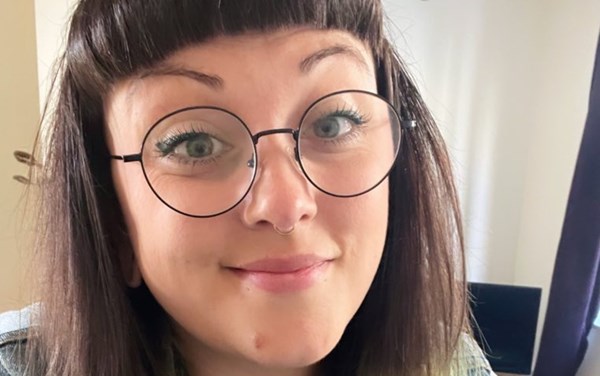 posted by Ross Liversidge on 11 Nov 2021
posted by Caitlyn C. Cooper on 03 Nov 2021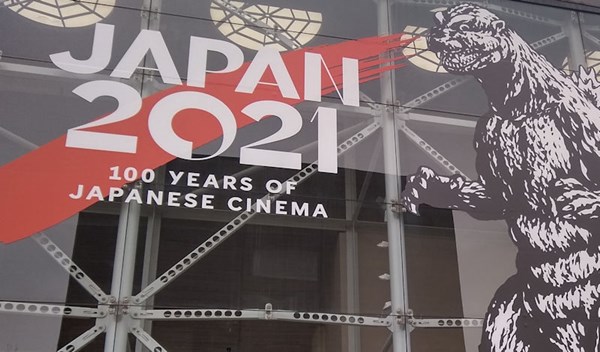 posted by Richard Durrance on 27 Oct 2021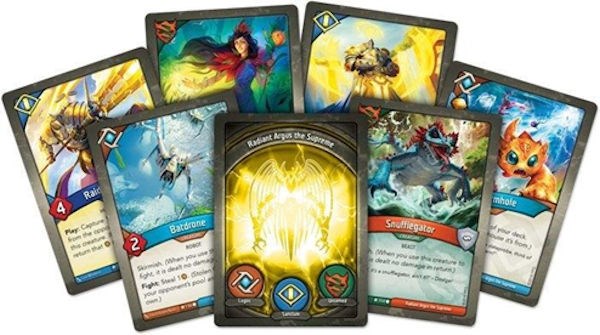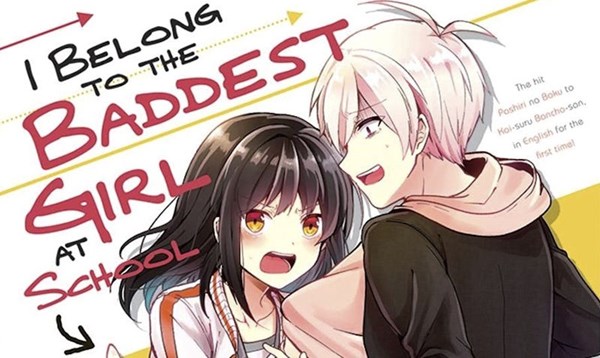 ---
VIEW ALL